Where do we begin talking about our most recent trip around Scotland?! Team Challenge Company welcomed our phenomenal guests from F-Secure as they travelled from all corners of the world to come and experience a fun filled authentic Scottish break. Action packed and full of laughs, Team Challenge Company had the pleasure of meeting and introducing our guests to a glimpse into the life of a country steeped in history, rich in culture, peaceful and adrenaline pumping all in one- not to mention a variety of extreme weather in 1 day!
On arrival to sunny Scotland, after numerous hours of travelling for those from further afield, our first group of excitable guests were treated to a tour of the fabulous Hopetoun House, soaking up the acres of natural beauties surrounding the highly elegant home at the heart of Scotland. After exploring and indulging into the tales and the first steps of the Tartan land, they joined the rest of their peers at the enchanting Scone Palace. Majestic peacocks greeted them at the grand entrance to Scone Palace for an exquisite afternoon tea where they would be introduced to traditional elegant dining inclusive of locally sourced and homemade Scottish treats. Content and rejuvenated, our guests would then be granted access to the rest of the palace for an insightful tour where they would follow in the footsteps of Kings and be exposed to the finer pleasures of life. With a rich heritage of porcelains, art and towering tapestries, our guests were truly in awe before being transported to the picturesque, riverside Dunkeld House Hotel for an enjoyable meal and a relaxing evening where they would stay for the next few nights.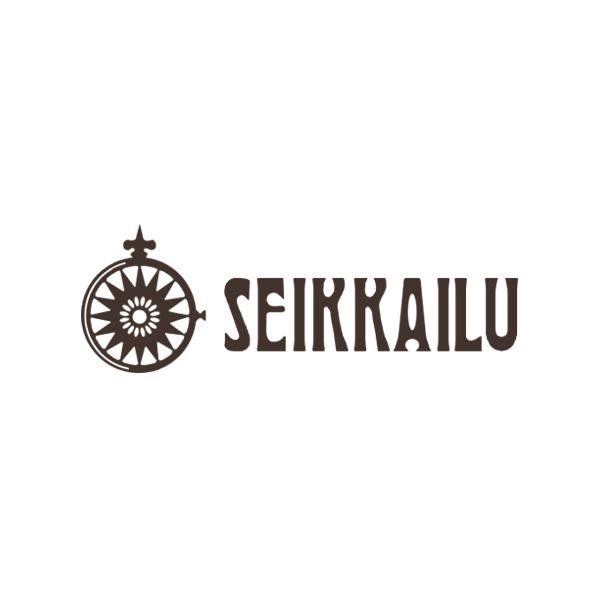 After their day of adrenaline pumping, off-roading Landrover experience it was time to get back to Dunkeld House Hotel where they would be preparing to embrace true Scottish heritage. The men were to be suited and booted in the stunning Prince Charlie Kilt Outfits and the women elegantly draped in the tartan sash, luxury kilts and stylish Scottish brooch combining various family heritage tartans. Looking amazing and fully immersed in their experience we made our way to the stunning Blair Castle. Following the formalities of a truly Scottish Gala dinner, our guests arrived to the red carpet with their own personal Bagpiper creating an enchanting atmosphere which was to carry throughout the evening. Arriving to the delicacies of the local area and glamorous welcome drinks, the guests were treated to explore the infamous Castle before being led by the Piper into the Grand Hall. In true Scottish style the Address to the Haggis ceremony was performed and presented by our Special Guest for the evening, Samu Kontinnen followed by an extraordinary attempt at the famous Rabbie Burns poem from Kristian!
Our guests faced challenges and tasks throughout their day to day work and were rightly awarded with their personalised awards in a celebratory ceremony to reward their hard work and talents! Congratulations everyone! Following the lavish formalities of a Gala Dinner, the guests were then treated to a wee sample of Ceilidh Dancing, a traditional folk dance performed by many Scots all over the country and hopefully now, all over the world! There were many great attempts at following the dance steps but it didn't always go to plan did it Arnoud?! With a little encouragement and willpower, Heidi and Mandy assisted the dancers in a bid to conquer the dance moves, it wasn't easy but those who took part really made a fantastic effort! Maybe we will leave it to the professionals eh Kelly? The evening was beautifully rounded off with a rendition of Auld Lang Syne from our fantastic Ceilidh band and the guests departed, heading back to Dunkeld for what seemed to be the end of the night, but only for some! Lets just say that Dunkeld House Hotel had to re-stock their Whisky the following morning..
With a few sore heads and groggy throats, Saturday arrived. No matter whether slightly sleepy or super enthusiastic, we headed for the foot of Ben Vrackie; after a glamorous evening of flowing alcohol this walk was sure to blow away the cobwebs! Looking to be a sunny day, our teams met up with the Tour Leaders at the foot of Ben Vrackie. Two keen runners sprinted off on arrival and were already half way through the stunning glens of the Perthshire before Team 1 had even left! Despite having an agenda, its always nice to have a couple of surprises along the way, the first was an impressive display from the fantastic Mordor Gun Dogs before they joined us on our adventure to the top, they were better behaved than some of our guests! As we scaled the mountain we we were met by Bonnie Mountain who provided us with our much needed caffeine boost to the top. Bonnie and her colleague were an absolute delight as they also provided us with the much needed fuel in the shape of a picnic to power through the climb. With a great sense of achievement we all descended down the mountain for a short refreshment at the local Pub before heading back to the hotel to get ready for an evening of Whisky delights.
After an interesting tour of Dewar's Aberfeldy Distillery where many samples were welcomed, our guests enjoyed a game of Team Challenge Company's infamous Whiskey Wisdom. Hosted by Ross & Robin, our teams were challenged on their knowledge and sampling expertise using knowledge from their tour, after 2 evenings of plenty of whiskey tasting you would think we had some professionals, however some of the scores were abysmal! Working hard to guess the smells and ingredients of the Whisky before some more tasting and trying to work out the brand, the teams became unbelievably competitive as it got down to the scoring and who would win the somewhat useful prize of the wooden spoon and who would be walking away with the glory, pride and Team Challenge Company trophy! After the raucous booing and cheering, Team 1 walked up to have their picture taken with their heads held high holding the Trophy! Yet another successful and fun filled evening was finished and our guests were looking forward to getting to either their bed or once again, the bar!
Our final day with F-Secure was here and despite having some of our guests leave throughout the day, we still had adventure planned for those who could stay. Beginning with a fantastic tour from the Mercat Cross full of gruelling and gruesome stories of the Royal Mile and enjoying the stunning gothic surroundings of the Mile itself, we made our way to the ultimate attraction of the stunning capital of this Country, Edinburgh Castle. Historical, iconic, picturesque and busy- we were taken in and learnt more about the rich heritage of Edinburgh and the lives that walked in the very footsteps of our own.
Following on from exploring one of Edinburgh's most impressive pieces of architecture and bringing the past to life, our remaining guests made their way to their final lunch of their trip to Scotland. Greeted by the majestic floral arrangements at the grand entrance to The Dome, our guests settled down for their last meal altogether. Sharing experiences, reminiscing laughter and planning their next trip to Scotland they were wined and dined in one of the most dignified and elegant restaurants in Edinburgh before heading to their final journey to the airport.
We had a fantastic time with you all and truly feel privileged to have been a part of your rewarding trip to Scotland. Many thanks to Marja and Timo, it has been a pleasure working with you all.
We hope you all enjoyed it as much as we did and don't forget to call us when you next come to visit!