Your group of guests will be divided into teams, with each team provided with a tablet at the start of the session. After a short technical briefing, the teams will start playing on their digital board game, trying to answer various quiz style questions across a range of different categories.
The categories are selected by the app at random, meaning delegates must pit-their-wits against some of the toughest (and most entertaining) pieces of trivia to be found anywhere. At various points during the session, all teams will be directed to use their 'Tri-Master Kit Bag' to complete an Interactive task - it could be anything from build a bridge for a remote control car to drive across, through to build your own Paper Giraffe!

Teams are able to view tasks before completion meaning tactical decisions and planning can take place in each round. Who can complete the physical? Who is the most creative? Answers to tasks can be texts, images or videos which are sent back for scoring in real time during the event providing a range of interactions between attendees.
You can tailor make your event choosing from a wide range of Team Building challenges that will allow you to focus on the specific skill set that your team need to improve upon the most.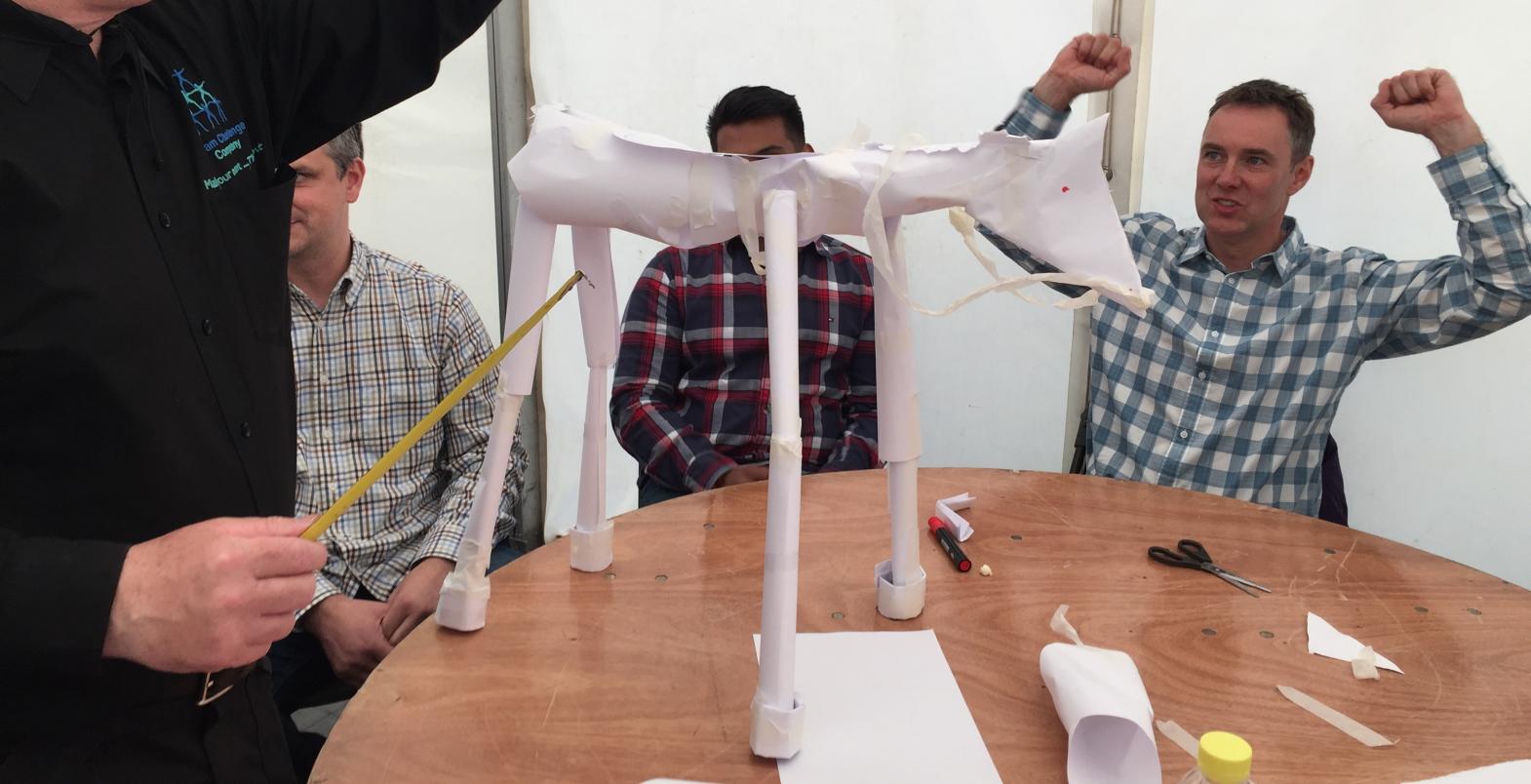 Risk and Reward questions hold the chance to double or nothing their points whereas playing a Joker can double any points gained in that specific round. These are highly tactical decisions, and can make all the difference come the end of the session.
This added entertainment brings a further strategic and competitive element to the session, and really makes for a brilliant day.
Team Building Downloads
You can download a copy of our Team Building brochures below