Motivation is one of the essential keys to building a successful team. However, motivation can be fickle - and maintaining high levels of motivation at all times can turn out to be much more of a chore than first thought. This can actually result in the exact opposite of the effect you are intending to create, spelling disaster for the whole team.
Luckily, there are many ways in which you can quickly and easily rejuvenate your team and provide a much-needed refresh to energy levels. With innovative and exciting team building events and so much more besides, there are plenty of ways to help you introduce motivation back into the workplace.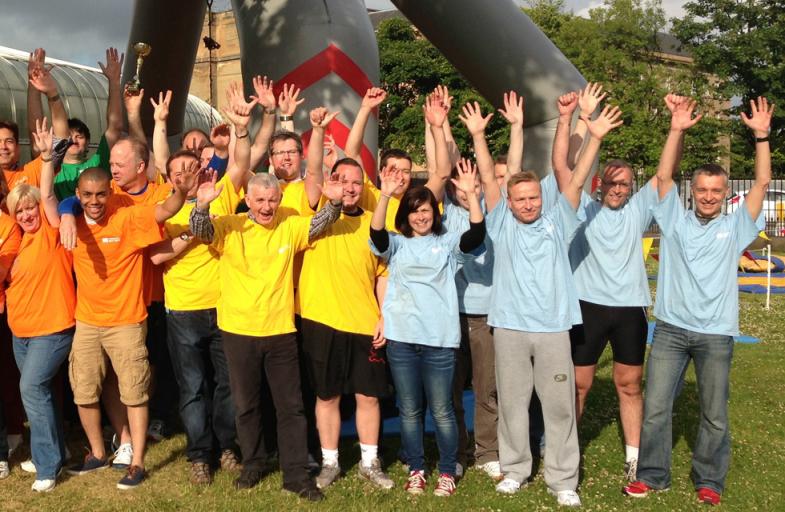 Building a Positive Environment
It's simple psychology – people respond well to positivity. Whether it is working to adopt a positive attitude to help rejuvenate your team or just making sure that you share any positive news, a regular dose of positivity can provide real benefit to your team.
Sometimes, even just the smallest snippets of good news or a simple smile can go a long way towards brightening someone's day. Of course, positivity is known to have a ripple effect – once your employees start to feel more positive, it won't be long before the whole office is feeling the effects!
Give Generously
Giving something back to your employees is a great way to develop meaningful relationships with your staff as well as providing a boost to their levels of motivation. Whether it is praising them for a job well done or providing perks to brighten the whole office, a strong relationship with your team members can help to motivate the whole team.

Set Realistic Targets
Goals that are incredibly long term or aren't realistically achievable can lead to a serious decline in levels of productivity. If your employees feel as though they aren't getting anywhere or achieving anything, they may begin to feel disheartened with their work. You can overcome this issue by setting a range of goals and targets, both long and short term, that are realistically achievable for different members of the team.
Environment is Key
The working environment can have a significant impact on employees' general happiness as well as their levels of motivation.
For example, it can be understandably difficult to feel positive and inspired if you are spending your day working in a dull and windowless office. Brighten up the workplace with some colourful furniture, a new lick of paint, or even just a change of scenery.
Utilise Team Building Events
Team building events are a great way to improve rates of productivity and provide a fresh source of motivation for your employees. Here at Team Challenge Company, we offer a wide variety of different events and activities, each fully customisable and designed to suit the individual requirements of you and your team.

If you would like more information about our extensive range of team building events, please don't hesitate to get in touch with a member of our team today.