Team Challenge Company was delighted to collaborate with the Mercure Caledonian Hotel in a night of exciting Evening Entertainment, celebrating the launch of one of our new Catalyst Global Team Building Events – Quickfire, showcasing one of the leading corporate event venues in Aberdeen. Quickfire our fast-paced, high energy interactive team event that is set to bring out everyone's competitive side. Fifty excited guests arrived into the wonderfully presented function suite for a night of hospitality and entertainment, little did they know what entertainment we had in store for them! A sense of nervous anticipation certainly reverberated around the room, following the arrival drinks reception as guests took their seats and prepared themselves for a night of fun and competition ahead. General Manager of Mercure Caledonian Hotel, Aamir Mir, offered a warm welcome to all guests, followed by Jonathan our host, provided a brief insight into the wide ranging corporate events that are all possible with Team Challenge Company, at Mercure Caledonian Hotel.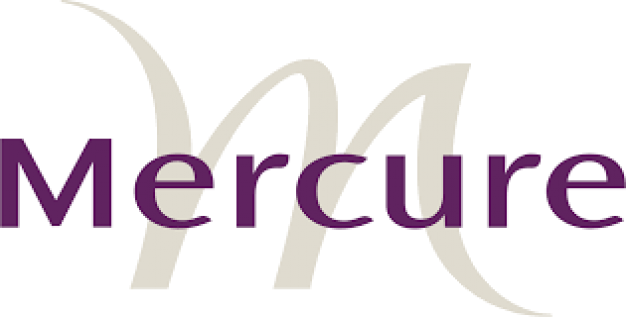 After this short presentation, Mercure Caledonian Hotel served up a delicious buffet including Haggis Bon-Bons, Sweet Potato Curry, Fish and Chips and sumptuous desserts! Teams then stepped up for their first 'warm-up' challenges just look at those photos! –
With that, the Quickfire Entertainment kicked off in style, as teams were welcomed and they came up with their team names;
Aberdeen Heroes

The Lynx

Fit Lyk

Knickerless All Sorts

The Sistas
It was a tough starter for some with only Katie from "Fit Lyk" finding success and scoring points for her team…but the night was only just getting started! Players were drawn to the Hole in One active challenge, allowing for some more bonus points to be splashed around the teams, with "Aberdeen Heroes" performing particularly well, whilst the 'Knickerless Allsorts' found themselves in more trouble than ever! They quickly moved on to Clown Around and Giant Buzz Me station, which provided one of the best moments from the evening, when we welcomed John to the single armed press up arena to demonstrate how it was done…! Let's just say he still needs some more practice and steroids… but thanks for giving us all a great show John!

The night of Evening Entertainment drew to a close, with the Grand Finale…the photos videos and scoring when high hopes were sadly misplaced! Team The Lynx couldn't live up to their incredible sporting prowess reputation, and neither Brenda nor Pam from the "Aberdeen Heroes" Team could get to the top slot.
When all was said and done, and the final scores had been counted and verified, there could be only one winner. But before we got there, we had the Wooden Spoon was ironically awarded to "Aberdeen Heroes", who ended up in lat position ofter not managing to earn a single point on the card stacking challenges all evening! One by one the teams were called up for a photograph, and then came the champions, with a wonderful total of 2400 points, the one, the only, Fit Lyk Team (although we do suspect they were bribing Gerry for extra points)!

A fantastic night of hospitality and entertainment had been thoroughly enjoyed by all, as guests of Mercure Caledonian Hotel walked away with great memories of their time with us, and no doubt grand ideas of all the wonderful Team Building Event possibilities available to them at this truly great Aberdeen venue. A very big thanks must go to General Manager Amir Mir for hosting the evening, and his team for their part in organizing the night. It was an absolute pleasure to be part of this fantastic evening, and we at Team Challenge Company,look forward to many successful corporate events at Mercure Caledonian this year, and beyond.