Well mates what a BONZA turn out we had for this year's Team Challenge Company I'm a Celeb Night. Over 80 guests trudged through the Team Challenge Company Jungle to make their way to Base Camp, sampling some of the local delicasies on the way Crocodile Meatballs and Kangaroo Kebabs courtesy of the fantastic Mercure Ardoe House Hotel. Once in Base Camp our intrepid travellers tucked into some delicious tucker in the form of the Ardoe House Hotel BBQ menu to help build up their strength for the challenges which lay ahead.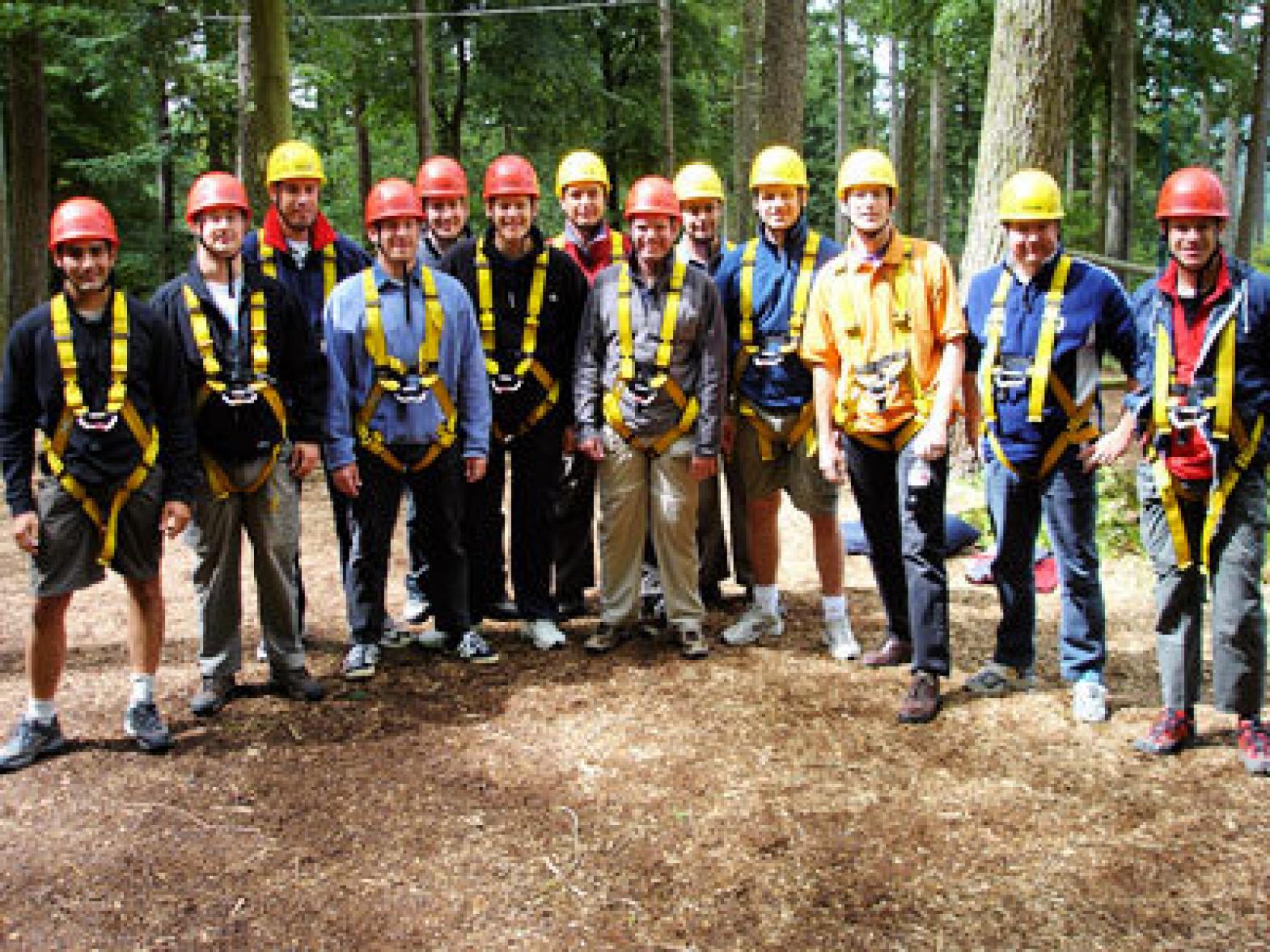 "Oz or Not" our first game saw team DAG come out shinning the little rippers, guessing all the cities correctly. Then it was time to nominate a member of each Tribe for "Safari Surprise". Wandering into the unknown, blindfolded and having to rummage in our Jungle debris to find stars for their team. It was a great laugh, well for those observing! Up next was our stomach churning "Dinner Disaster" challenge, only the bravest of Tribesmen and women were nominated. Some of the dishes included Scorpions on Kiwi, Dung Beetle and Wiggly Worm Crunch and the Finale "Jiminy" Crickets!! All the Sheila's and Bruce's were outstanding and did there Tribes proud.
For our Finale Challenge a slithery friend joined us in the Jungle greeted by great gasps from the crowd. We were so proud of all of the guests who took part in this challenge conquering their fears and raising money for the fantastic charity CLAN whilst doing so. This great cause is very close to Team Challenge Company and we have had the honour of working with them several times in the past, so many thanks for everyone's donations. As the evening drew to an end the Winners were crowned, congratulations to the Drongos who went home with the Team Challenge Company Trophy and commiserations to the DAGs who ended up with the wooden spoon, no worries mates there's always next year. Thank you to all of our clients and guests who came along, we do hope you have recovered from the evening! We really appreciate that you all came along and thank you for all of the opportunities you have given us to work with your teams!