The weather was a cold fine Scottish winter's day, and we had the very great pleasure of entertaining a VIP audience for a cosy warm afternoon of entertainment, challenge and competition at the beautiful Macdonald Holyrood Hotel Edinburgh, right beside the Scottish Parliament building. It was a genuine pleasure to welcome the Familiarisation trip in conjunction with Macdonald Hotels.
After a warm welcome into their delightful Salisbury function suite hosted by both General Managers and Sales Managers from across Scotland and their excellent teams, we introduced the clients to the challenges that lay ahead.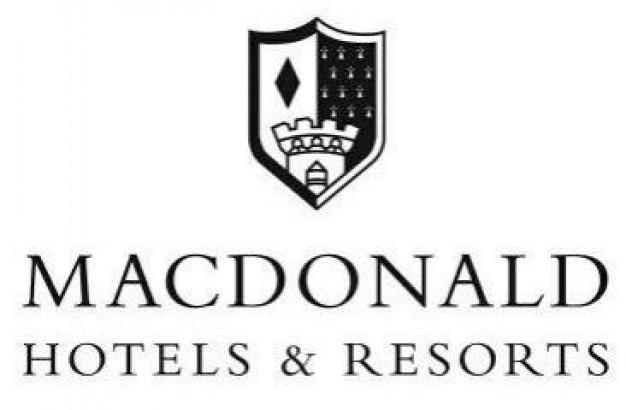 Holyrood Hotel pulled out all the stops and offered fabulous sweets and treats, nibbles and drinks throughout their beautiful spacious function suites– just perfect for this sample teambuilding event taking offered to this great group of VIP clients for their challenges today. The willing guests went head to head against each other at the ever so challenging Christmas Quickfire, then onto Beat the Box and the mentally testing team building challenge Red Alert then our newest high tech challenge namely Infinite Loop.
As we moved between the sample activities it was clear from the whoops and hollers who was leading and who was only there for the delicious food! It was a challenge too far for some of the teams on the Red Alert especially the boys – focus and attention to detail were the keys to cracking the codes and saving the planet – but who would stay the course and who would fall at the first hurdle?

Beat the Box offered a sample of this escape room theme ideal for conferences both large and small with a twist as the guests wrecked their collective brains in a joint effort to crack the puzzles and move further in to reach ever more complicated boxes one by one - but who was the smartest person in the room ?
Infinite Loop showed off our latest exclusive game – unique in the UK high teach event world as the teams had to work both in the virtual world and the real world with communication, planning and attention to detail helping them travel thru a series of unique challenges designed to bring out the very best in communication, learning and planning techniques - just look at those photographs !

As the day came to the finale it was clear that the ladies had defeated the gents not just once but at each and every task - who by their own admission let victory slip from their grasp. Well done ladies – a great truly awesome result across the board today with some truly spectacular performances with a clean sweep on every challenge – excellent performance here.
As we said goodbye to the invited guests we hope you all enjoyed your brief trip to and experience at Macdonald Holyrood Hotel and we look forward to seeing you at your next event with Macdonald Hotels.