Your mission objective is a simple one – you must successfully design, build and launch a rocket with your team from our classified weapons and manufacturing plant in a remote desert state in America. This will involve your team working together to achieve a collective goal.
In honour of International Space Day on 4th May, we are taking on new recruits for one of our most popular team building events. Teams will be presented with materials that must be used in line with specifications to build your own rocket, as well as completing various challenges throughout the day in order to gain a valuable advantage over the competition.
Problem Solving
Before you can even think about launching into space, you and your team must design and build the rocket. Your communication, negotiation and problem-solving skills will be put to the test in order to design and build the best rocket that our classified manufacturing plant has seen. On paper, this appears to be a simple task but when put into practice, it will call upon each member of the team's unique individual skillset.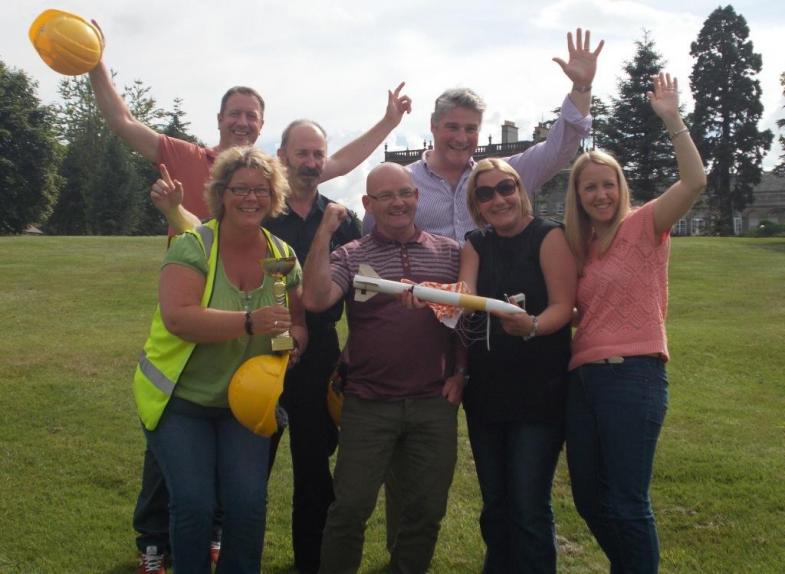 For the rocket to reach dizzying heights, it should be well designed with no cut corners. Anything less will result in devastating consequences and your team will learn a valuable lesson. There is no room for mediocrity.
Risk vs. Reward
Teams will compete in risk vs. reward challenges throughout the team building event, giving them the opportunity to earn extra money to put towards the building of the rocket and saving the future of the business. Lose these challenges, however, and your team is placed at an immediate disadvantage leaving you with ground to make up.

Is the risk worth the reward? Are you prepared to take a chance, or would you rather play it safe? Many of our recruits live by the 'to dare is to do' mantra and reap the rewards of throwing caution to the wind, while others rue mistakes and missed opportunities that de-rail their efforts.
Get Ready for Take Off
Whether you want to sign your team up for Rocket Launch for International Space Day or not, this team building event is open all year round and suitable for both indoor and outdoor participation, meaning that not even a storm will delay launch!

For more information on how you can bring Rocket Launch or any of our other events to your team building day, please do not hesitate to get in contact with the Team Challenge Company team today.