The Thistle Aberdeen Altens was the setting for a fabulous evening of delectable hospitality and exhilarating entertainment as the Team Challenge Company teamed up with the team from the Thistle for a showcase of Evening Entertainment.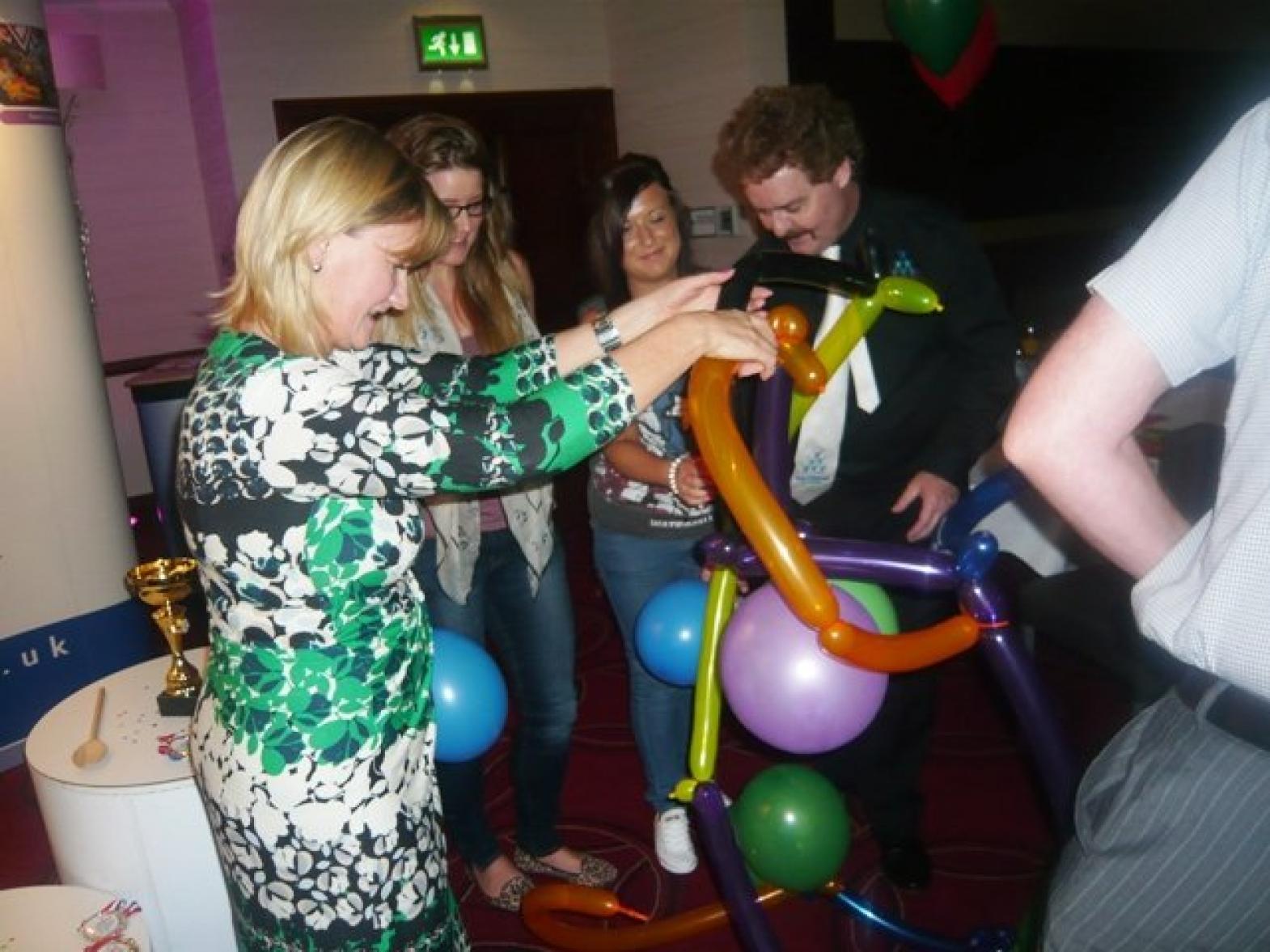 At 6pm we welcomed everyone formally and kicked off proceedings by sharing our most recent Team News, as well as announcing the format of the entertainment as our Interactive Quiz Night, only one of a series of Corporate Quiz Nights that we can offer. In light of the recent Olympic Games on our doorstep we explored several Olympic themed rounds and decoration as a flavor of our multitude of theming options.There was no light-hearted competition from teams as they were all 'In It To Win It' from the off! With fierce efforts the whole night through and several zero to hero success stories (and a few the other way!) our winners were the Rowan Rebels taking home the Team Challenge Company Trophy much to their delight. It was really great to see such a turn out and our thanks to each one of you who make these evenings such fun, keeping us on our toes in developing new and exciting Events for you all. At the end of the night we bid farewell and without doubt everyone went home talking about what a great night they had at the Thistle Aberdeen Altens with Team Challenge Company.
A big thank you to all who attended and we look forward to hosting an event just for you and your team in the very near future. Well done to Gemma and her team at the Thistle for making the night so smooth and such a pleasure to share with you all.