The group of 50 who attended Hilton Craigendarroch for their Long Service Awards for Hilton Hotels and Resorts from across Scotland had it all to play for, it may have been a freestyle fun event but the competitiveness between the hotels and resorts was fierce.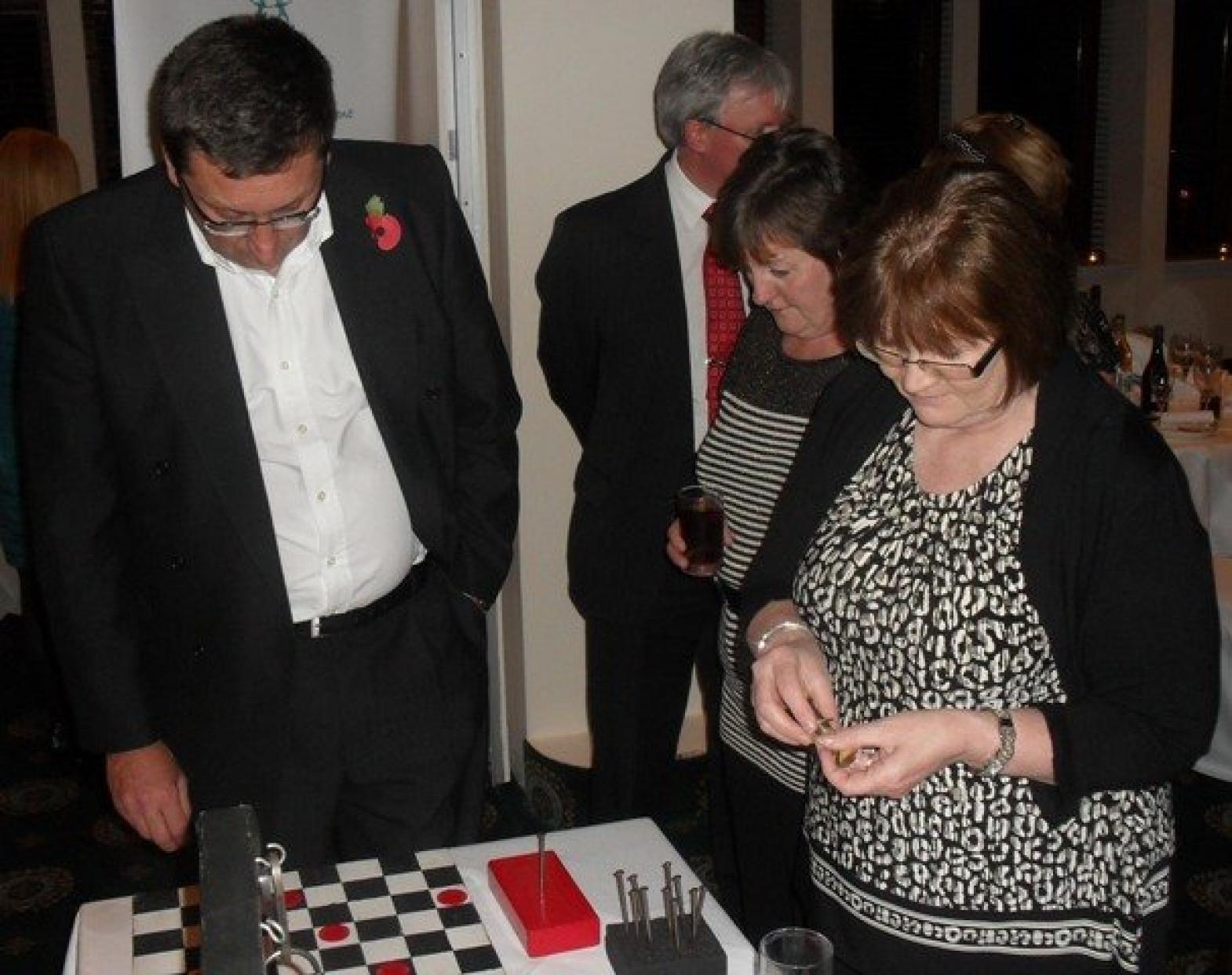 There were many highlights from the Games Mania Evening Entertainment event, the longest battle on the Giant Jenga that Team Challenge Company has ever seen with a record breaking score being awarded. The mind boggling puzzle corner challenges saw Richard spend the majority of his night racking his brains trying to solve them all and almost succeeding whilst Susan gave up and just played snakes and ladders !. The nameless bat the Rat challenger that tried so hard to hit the rat that he let go of the bat, and Michael who was last seen trying to break those bloody puzzles !.... to name just a few.
The Evening Entertainment came to a close with the Team Challenge Company Trophy being presented to Zac for his heroic mindboggling efforts on all the Games Night challenges.