A survey recently carried out on 5,000 workers from six countries by Harris Interactive found that in the UK, only 36% of workers had some sort of creativity throughout their day, placing the UK last in creative working, behind both Germany and France. While 52% of UK respondents indicated a wish to have more creative freedom in their job, just over the same number (53%) expected there to be no creative change in their job over the next five years.
The results were interesting, to say the least, compiling data from around the globe and showing that workers everywhere would welcome more creativity in their job responsibilities. Data wasn't gathered about how employees would like changes made, for example, adding regular indoor team building activities to foster creativity or imagination or simply changing the way some things were approached in the workplace, like standing/walking meetings and team brainstorming lunch. However, it's safe to say that some changes need to be made to inspire UK workers and stop their procedural jobs being replaced by automation. So, how could companies change up their approach to offer more creative freedom in individual roles?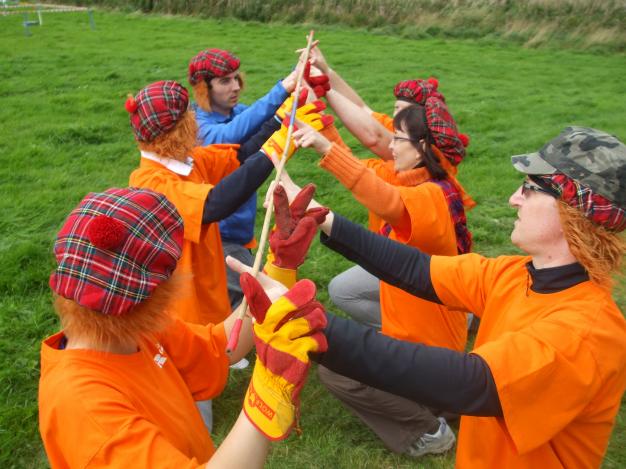 Place Emphasis on Creativity
Encourage staff to share ideas with both colleagues and management; let them know that you are open to hearing all their thoughts and creative inspirations. Where staff members might feel too busy to talk through their thoughts, offer a platform for them to share ideas. For instance, Slack and Discord are both good communication platforms that offer group chats, image and video sharing functionalities and voice calls. Alternatively, if employees feel uncomfortable sharing their ideas openly, offer to place out a "suggestion box" for ideas to be submitted anonymously.
Be Supportive and Tolerate Mistakes
Creativity and implementation of amazing ideas don't happen overnight - imaginations need to be cultivated and encouraged. Be supportive of your team exploring their creative freedom and where possible, increase your tolerance towards small mistakes. If ideas don't work out or don't come to fruition, support their efforts rather than tearing down their failures.

Reward Creativity and Act on Ideas
As creativity in and around the workplace grows, you'll soon notice changes in your staff, too.
They will be noticeably happier, possibly offer increased levels of productivity, their ideas and creativity will develop in time too and those who felt some reluctance to speak up at the start will soon start finding their feet. Reward creative thinking and help motivate teams and individuals by implementing a reward scheme for particularly creative, innovative ideas that are well explained and offer benefit to the workplace.

Are you looking for ways to inspire your team to work together in more creative ways? With the weather changing, why not check out one of our indoor team building activities? There are plenty of choices available, from building and marketing toys and creating their own team fragrance to building a giant puppet! No matter how you want to encourage the creative juices in your employees, get in touch with our friendly team on 03300 04 09 03 and book your team building experience today!