When the weather is getting warmer and thoughts of summer holidays are the only thing on your mind, the last thing that you feel like doing is staying inside stuck at work all day.
Of course, some jobs offer the ability to get out and about and enjoy the weather while still working, but others are office based, meaning that you often find yourself missing out on all the good weather.
Luckily, there is a simple solution to the problem. Summer is the perfect time for team building – UK-based team building activities are not only convenient, but they can also offer a whole host of benefits to both you and your team.
So why is summer a great time for team building?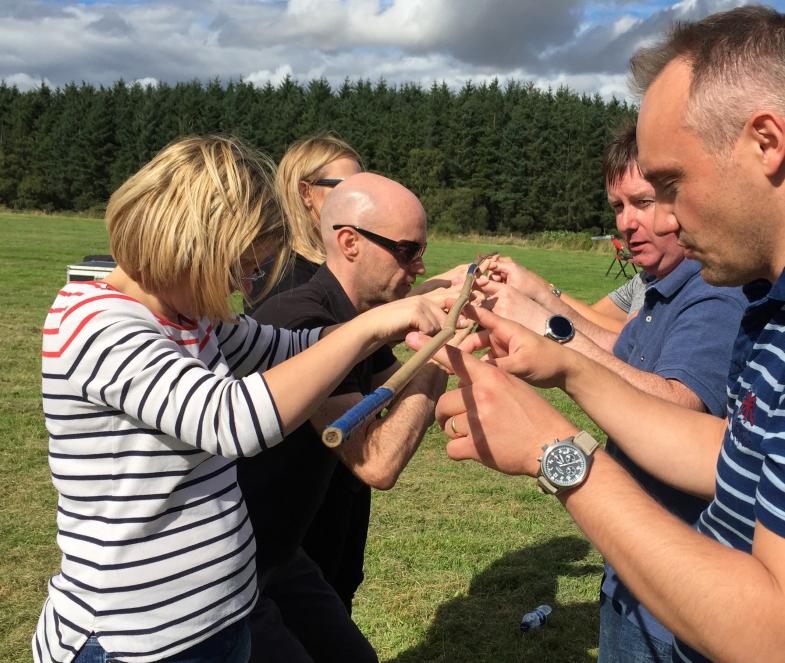 The Weather
Outdoor team building activities and events allow for much more freedom and scope in terms of what you can actually plan. After all, organising a successful team building event that everyone both enjoys and benefits from can be tricky, especially among larger organisations which need to cater for greater numbers of attendees.
Although the British summer weather is largely unpredictable, the chances are that it will be warm and hopefully sunny enough to make full use of any outdoor activities you had got planned.
Summer Slump
When it's warm out, many people can end up losing out on their rates of productivity as they find motivation dropping. This is because the warmer weather makes it much harder to focus and far easier to get distracted, neither of which are traits cohesive to meeting goals and targets set at work.
For that reason, team building activities can be the perfect way to find a solution to the summer slump, helping to refresh the entire team and make sure everyone is feeling rejuvenated, ready to start back at work.

Team Spirit
When the sun is shining and it's a beautiful day, it's impossible not to feel happy. Make the most of these natural positive feelings and make sure that you are harnessing them to channel them into creating and fostering strong, positive working relationships with colleagues and team members. Teams that get on well are much more likely to be successful, as they will readily ask one another for help if required and will work together to overcome any problems or hurdles during the working day.
For more information about our wide range of activities perfect for team building in the UK, please call us today on 03300 040903.