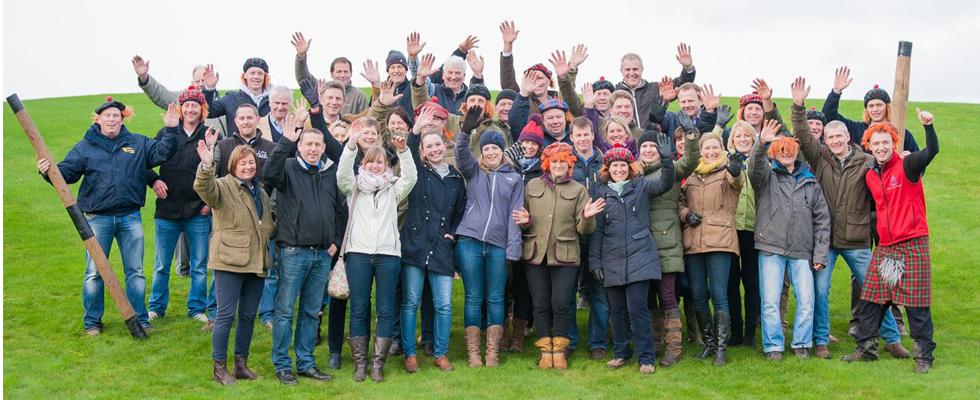 Our Corporate Entertainment activities, provide you and your team with even more fun-filled and exciting Outdoor Team Building ideas. If you are looking for outdoor Team Building in the UK why not consider our entire range including the ever popular Highland Games Event. This can include Haggis Throwing, Fly Casting, Caber Toss and many more.

Our dedicated Event Management Team will create, design and deliver a bespoke day of Corporate Entertainment to match exactly what you are looking for, and are sure to Make your event...The Event.

We have a range of activities that you can include in your Highland Games activity morning or afternoon. The Mighty Caber Toss - Highland Haggis Hurling - Fisherman's Fly Casting - Strongman Stone Lift - Hey you Jimmy Obstacle Course - Tug 'O War Finale.
Our corporate entertainment activities are an excellent choice if you want to reward your company as a whole or the individual teams within it. Those involved will enjoy a fun-filled day while managers, employees, and companies will all benefit from improved communication within the team, increased staff morale and a collective competitive drive to succeed.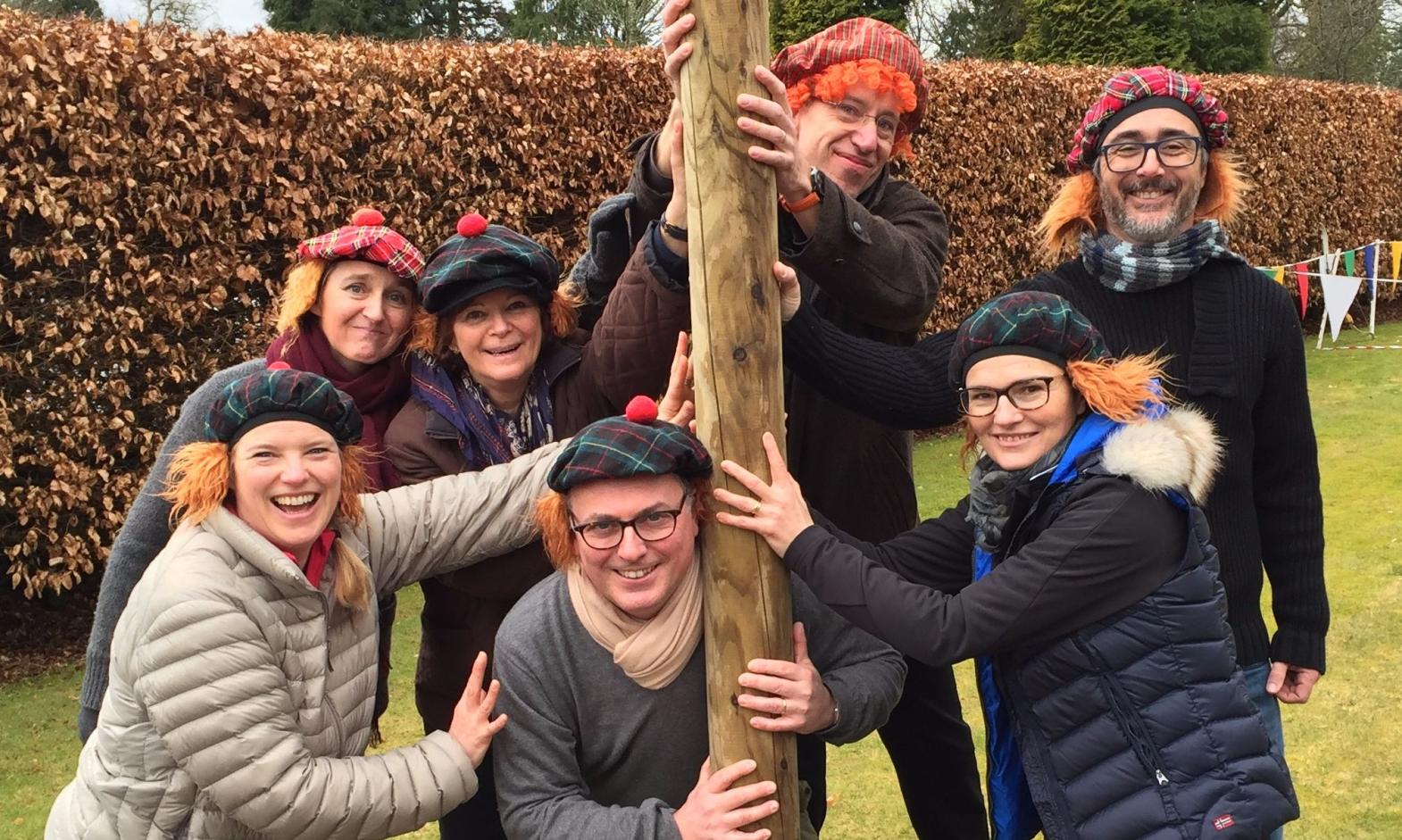 Not only are these activities designed to develop interpersonal communication and key skills within the team; they are also sure to keep your team engaged and entertained for the duration. Your team can choose their next experience from our impressive selection of activities and venues, and we will tailor the event to your specific requirements. All of our activities challenge and encourage those involved, resulting in a friendly competitive spirit and a stronger team.

Your group can either be divided into teams that rotate around a selection of activities, or they can compete head to head in the activities of your choice. These activities will be hosted by our fully trained and experienced event staff, to ensure you receive the full benefit of working with Team Challenge Company.
Corporate Entertainment Downloads
You can download a copy of our Corporate Entertainment downloads below