Race Night
Shout until your lungs give out and cheer for all your worth as Team Challenge Company's fun-filled, unique and exciting Race Night takes you and your guests on a journey of evening entertainment unlike any other.
How It Works
Step up to our very own tote booth and place your bets, then watch on in anticipation as our cinema screen and full music and commentary system bring a variety of nail biting races to life. Work as a team to amass as much fun-money as possible throughout the Race Night, and with the bonus quiz rounds included helping boost your funds, the Race Night excitement and hilarity is sure to be a winner for your guests! With a wide mix of different races throughout the night, including cars, dogs and horses, there is sure to be enough entertainment on offer to suit all in attendance. Whether you like to hedge your bets or see yourself as a high roller, the Race Night experience is one not to be missed.
Learning Outcomes
Team Challenge Company's Race Night evening is perfect for various events, whether it be a grand finale to your Team Building Away-Day, a high-energy night of Evening Entertainment for your clients and guests, or simply a few hours of fun and excitement for you and your colleagues, our Race Night events are guaranteed to be totally unforgettable for all in attendance. With professional event managers and hosts to run the event, your guests will have an evening of entertainment lined up to encourage them to bond with their colleagues. This highly engaging evening entertainment experience will bring some fun and motivation to your teams and leave them feeling united with their colleagues.
We've Got it Covered

Engaging Compere
Full Audio and Visual system to suit Your Venue
Interactive & Enjoyable
Fun & Motivation
Team Challenge Company Winner's Trophy for Winning Team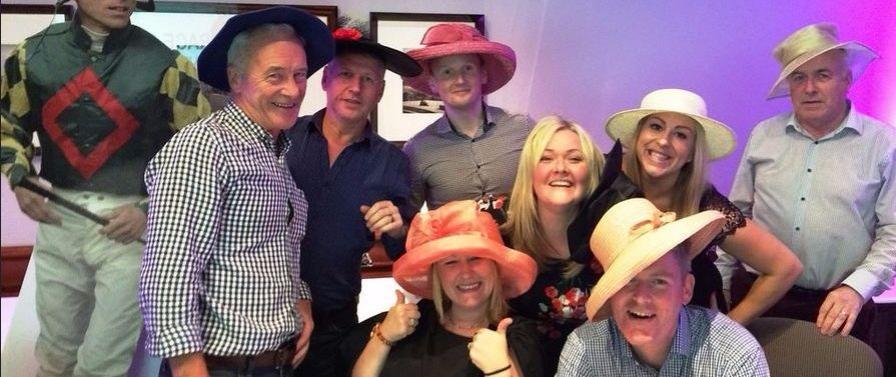 Why not make your Evening Entertainment that much more memorable and choose from our fantastic Grand National theming upgrade packages, adding the ideal finishing touches to your event to really wow your guests. Our fantastic theming options create a totally unique and a truly special evening entertainment experience for you and all your guests regardless of your chosen venue. Our Race Night is the perfect event to finish off your day of conferencing, or to reward your clients or as a team get together.
Downloads
You can download a copy of our Team Building brochures and more: