YOUR TEAM DEVELOPMENT MISSION
You and your team are employees within a Weapons and Rocket manufacturing plant and your Company needs a new name change to help improve its image and boost sales. The Company has 250 employees and is situated in a remote desert state of America The business has just been forced to make 40 employees redundant.
Morale within the workforce is low, however you and your team have the opportunity to secure the future of this company by re branding and developing a brand new rocket to win a contract that will save your business.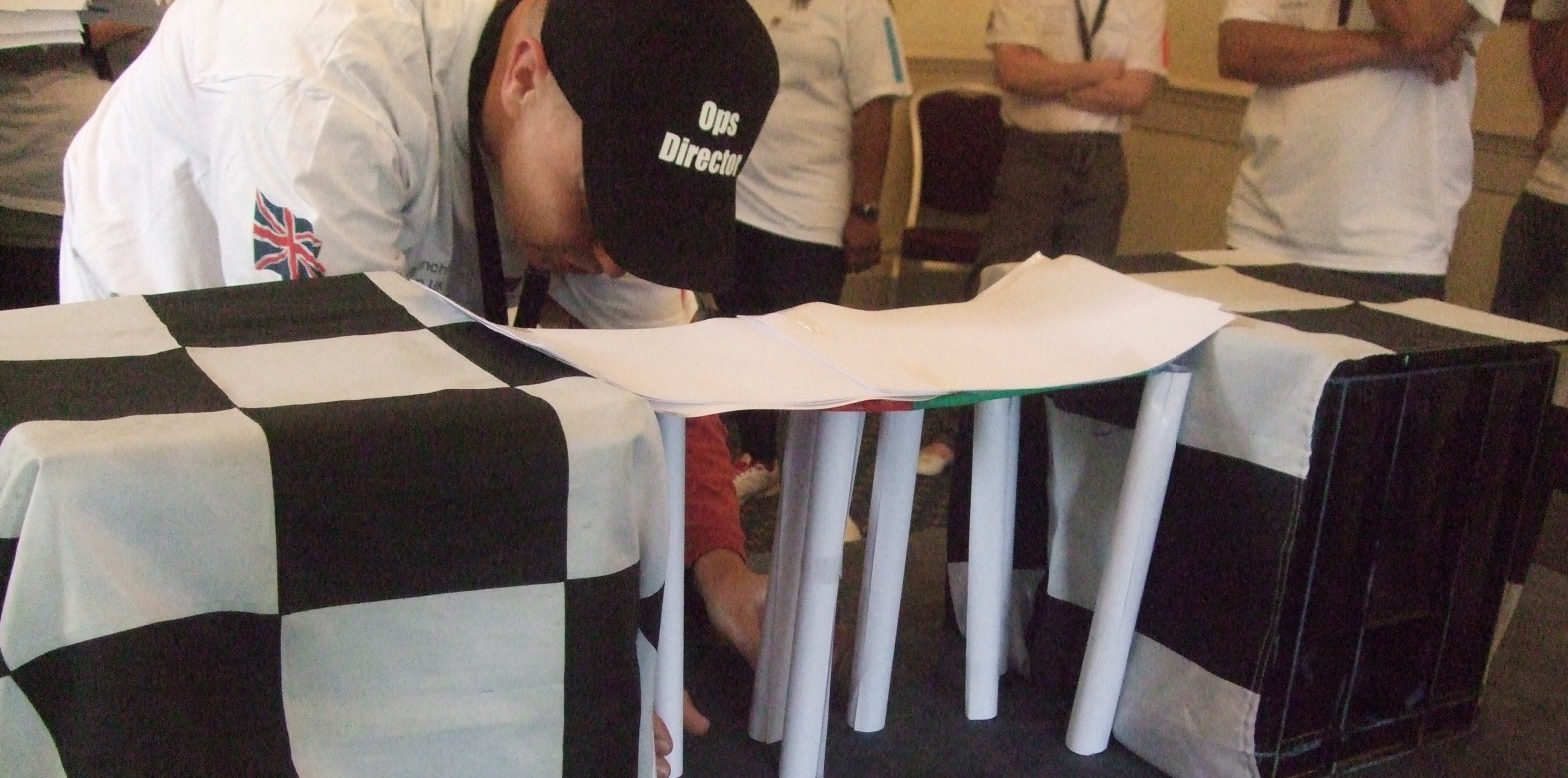 Compete head to head in a variety of challenging Team Building and Development tasks that will force your team to work together in order to be the best and claim the highest amount of Event Fun Money on offer. There will be the addition of high-risk and low-risk challenges that will allow you to gamble on your chances of success for the chance of an even larger payout so you must weight up the risk versus reward very carefully.
Team Building has a multitude of benefits, and with a tailor made event like our Trade to Win Business Simulation there are many key skills that your team can improve through their participation.

Create employee confidence and loyalty by inspiring teamwork and cooperation
Increase awareness of employees skills
Identify individual limitations in a safe and controlled environment
Develop contact with all levels within your organisation
The ultimate mix of fun, learning and elation