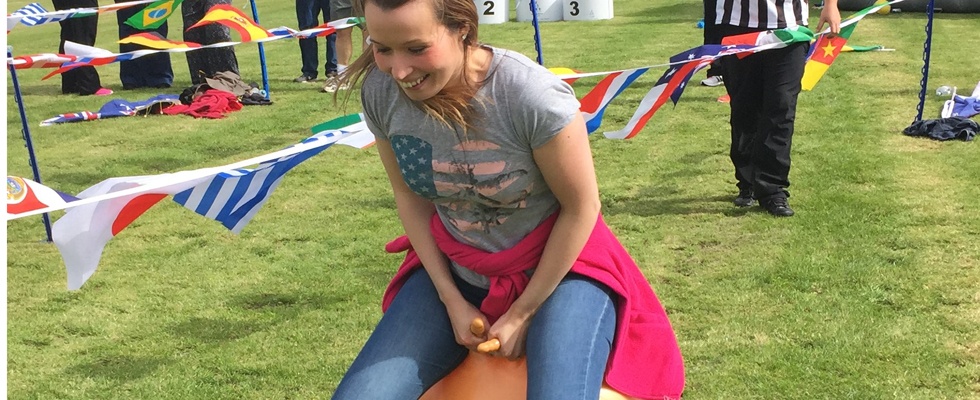 All teams will compete head to head in a combination of different fun and competitive races and inflatable challenges requiring teams to work together to achieve the maximum points. Identifying the strengths of your team members will give your team the advantage of achieving the top score.
As part of this event, your group of guests will be divided into teams and compete in all disciplines to accumulate points in order to become the School Sports Day Champions.

Choose from a wide variety of sports day style races to ensure you provide your guests with the ideal sports themed event. We can offer you, 3 Legged Sack Race, Space Hopper Dash, Egg and Spoon Race, Welly Fling and a Hula Hoop Race.
With the Winner's Trophy presented and final photographs taken, we aim to send your team home with a with a long-lasting buzz and a heightened sense of team morale, having enjoyed a truly unique, rewarding and entertaining experience that will live long in the memory of all in attendance. Following on from your event, we will send you over a blog write up and photographs of your School Sports Day event. This will provide you and your guests with a life time of memories to look back on!

Team Building Downloads
You can download a copy of our Team Building brochures below