Situated on 250 acres of Berkshire parkland near Reading, De Vere Wokefield Estate is an inspirational venue in an exceptional setting. It offers an array of amenities including 376 bedrooms and suites, 51 high-tech event spaces, a restaurant and bar, swimming pool, and gym, and free Wi-Fi throughout. With easy access to junction 11 of the M4, direct train links into London and just 40 minutes from Heathrow Airport, the hotel is accessible as it is peaceful.
---
By combining all the amenities of a modern executive centre with the character features of a traditional mansion house, Wokefield Estate is ideally suited for leisure breaks and special events, including conferences and weddings. In addition, its location near the town of Reading Berkshire, less than a half hour's train ride from London, makes it convenient for family, friends, and guests alike.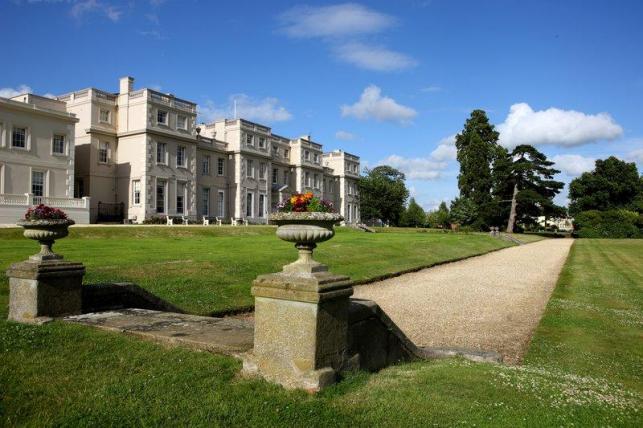 De Vere Wokefield Estate is home to two unique meeting venues in one destination: the classic Mansion House and the ultra-modern Executive Centre. Together, the two venues are home to 51 high-tech meeting rooms, with the Executive Suite seating up to 500 delegates at once.
It's the countryside setting, well appointed accommodation and leisure activities including onsite golf and climbing courses—combined with a convenient location in Reading, Berkshire, with quick access from Junction 11 of the M4 and train links to London— which makes Wokefield Estate an ideal place to hold meetings and events. Attendees will enjoy the flexible event spaces, energy stations, dining options, and leisure activities including Championship golf and an indoor pool.