This Devonshire venue was originally built as a private home and sporting estate the Castle exudes the elegance, luxury and excitement of the 1920's. Enhanced by exceptional levels of comfort and friendly service, sets this experience apart from any other; a touch of Agatha Christie, the Orient Express and Hercule Poirot.
---
The Estate's accommodations are divided between the Castle, Mews and individual Lodges within the grounds. The Castle's suites, staterooms and bedrooms enjoy a variety of views and are looked after twice daily by cheerful house staff who provide a friendly and attentive service. All of the staff at Bovey Castle pride themselves in their ability to humour, charm and serve.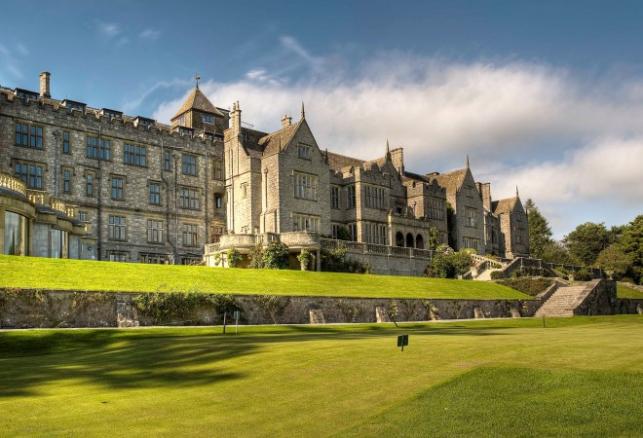 The Mews Building is a short walk (10m) from the Castle across the courtyard. The Mews provides full business and conference facilities. The accommodation includes The Theatre with a capacity of 120 delegates, two board rooms for up to 12 or 16 delegates, a business & communications centre together with 5 bedrooms designated for support staff.
All accommodation in the Castle and Mews has wireless internet access. The historic Estate offers unrivalled leisure opportunities for individuals and larger parties. In addition to 25 miles of fishing, the Estate offers, archery, falconry, shooting, mountain biking, as well as a host of traditional craft pursuits. The Castle's Activities Team will tailor-make group activity days as well as team-building to your specific requirements.Where else can you wear your Hunter wellies at 8am, golf spikes at midday, bathing suit for an afternoon in the spa and then pop on your finest glad rags for a smashing dinner in the Great Western Restaurant?