Standing proud for more than 600 years, the magnificent spectacle of Lumley Castle dominates the County Durham landscape. Surrounded by beautiful parklands overlooking the River Wear, Lumley Castle is a magnificent monument to a bygone age of chivalry and honour and provides the perfect setting for all of your Team Building, Team Development or Corporate Family Fun Day events.
---
Lumley Castle Hotel has 73 bedrooms, including 14 new Courtyard bedrooms, each individually designed and decorated. The King James Suite is an exclusive suite which includes a magnificent 20ft high four-poster Queen Anne Bed, and boasts its own lounge area, en-suite bathroom and Jacuzzi with views over the surrounding parkland so we have plenty of options to help you relax following your day of Specialist Team Building, Experiential Learning Workshop or afternoon of Corporate Entertainment.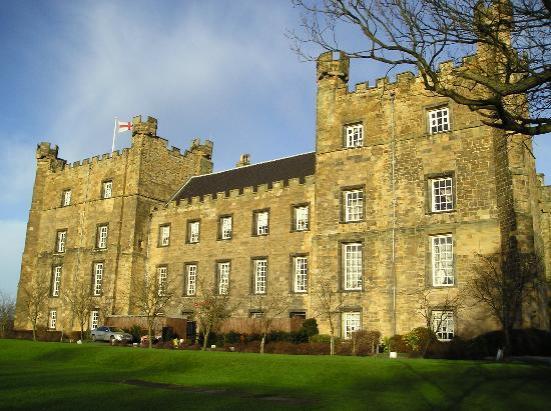 With our grand State Rooms or more intimate meeting rooms you can be confident that any Indoor and Evening Event at Lumley Castle Hotel will impress. Lumley Castle has the capacity to host functions for up to 150, with over seven conference rooms to choose from providing some of the best conference facilities around and the perfect place to host your Race Night, Corporate Quiz or Games Mania Event.
Lumley Castle Hotel is ideally situated for your stay in the North East of England being less than 20 minutes away by road from Newcastle upon Tyne and Durham. Lumley Castle Hotel boasts 11 rooms ideal for conferences, meetings and corporate entertainment. Each room is rich with history and modern day conference facilities, perfect for any business looking to impress and inspire their guests. The luxury rooms ensure your stay in the North East will be a comfortable one. We invite you to experience Lumley Castle Hotel, a unique and inspirational venue; perfect for your company away day with Team Challenge Company.