With over 53 conference room combinations, 144 bedrooms, a dedicated team and an onsite purpose built Activity Centre, Eynsham Hall delivers at all levels.

---
For memorable events, inspirational training and motivational conferences explore how Eynsham Hall can work for you and your event. The venue is close to major motorways for ease and accessibility and yet Eynsham Hall is tucked away in 30 acres of peaceful countryside, perfect for conference and training.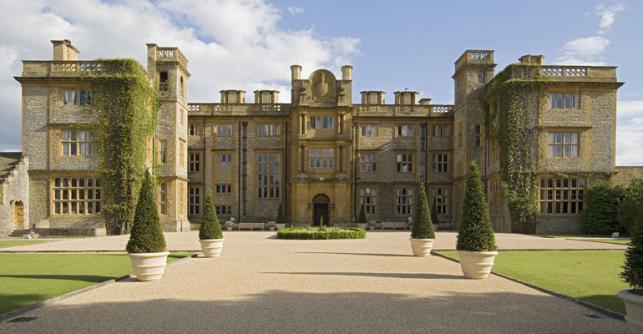 Each of the 53 conference rooms benefit from natural daylight and provide syndicates next door to the plenary room, ideal for organisers and allows space to be creative for the delegates.
Includes main meeting room hire, two syndicate rooms, unlimited teas and coffees on arrival, morning coffee and Danish pastries, two course lunch with coffee either in the main restaurant or a finger buffet served near your conference room, afternoon tea and homemade cookies, delegate note-pads, flipcharts, water and a conference organiser's tool kit.
Laser Clay Pigeon Shooting

Become one with the gun! After a short instruction session, competitors will be trained hot shots, ready to take on any pigeon that flies in their midst! Luckily they are only shooting Laser Clays! Various disciplines can be endured; the better you are the faster the pigeons will fly!