Phyllis Court is a Private Members Club in Henley-on-Thames with a pedigree dating back to 1906. It is the perfect setting for recreation, relaxation, business or a celebration with its excellent facilities and warm, friendly staff.
---
Whether it's as a member, a guest celebrating an important occasion, a business-person hosting a meeting or as a bride-to-be, Phyllis Court Club, set within an elegant Georgian building, will always have something special to offer.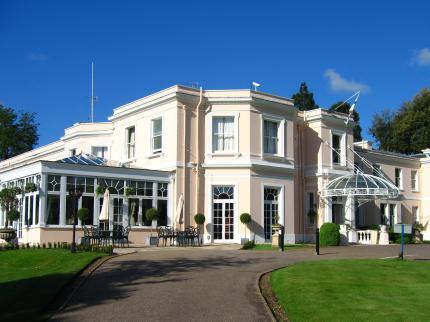 The Phyllis Court Club is situated on the borders of Oxfordshire, Berkshire and Buckinghamshire near the town centre of Henley on Thames, with 18 acres of picturesque lawns that sweep down to the river Thames. This renowned private members' Club opens its doors to offer a warm welcome to you for your business meetings, wedding, special occasion or even just a couple of nights stay in one of the 17, luxurious bedrooms overlooking the Thames.
Entertain your guests in the elevated Riverside Pavilion which gives uninterrupted views downstream of the course and upstream towards Henley Bridge and beyond. Here you can experience an elegant and exciting day. The experience for guests is second-to-none with superb cuisine and fine wines to entertain throughout the day.