With its beautiful black and white gabled façade and its perfect location in the centre of Shakespeare's Stratford. An ideal location to explore the many quaint villages and houses in the surrounding area, or come for a relaxing weekend and enjoy the shops and theatres of Stratford.
---
The Tudor façade and original stone floor in the hotel's reception suggest a style of wealthy living pre-dating the Bard himself.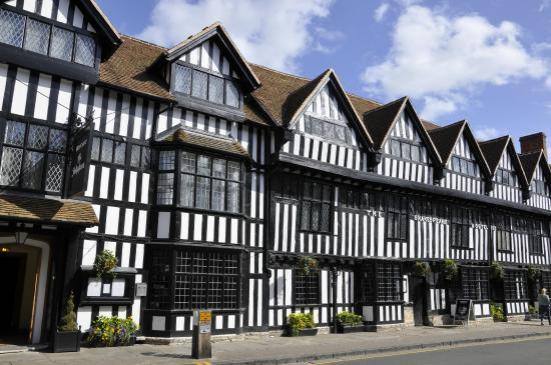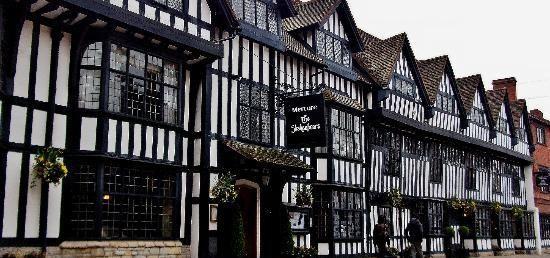 The hotel has 74 bedrooms, which have recently undergone a major refurbishment programme,and now offers guests all the modern comforts in a traditional atmosphere. There are a number of feature rooms, which have four poster beds, king size beds and comfy lounge areas, which make the ideal addition for a romantic weekend away.
All rooms have en-suite facilities and are a mixture of Doubles, Twins, King-Size and single beds. Each room has been tastefully decorated in muted tones with luxurious fabrics and furnishings. There are six conference suites to cater for meetings for up to 100 people.
Mercure Stratford upon Avon Shakespeare Hotel