The inspiration for Lough Erne Golf Resort in Fermanagh was created on a trip by the owner to Loch Lomond in Scotland, where the marvellous setting was compared to somewhere equally special.
---
The owners had great vision and could see the potential for an International Resort that would be revolutionary to Northern Ireland. This venue is perfect for many types of Indoor Team Building events.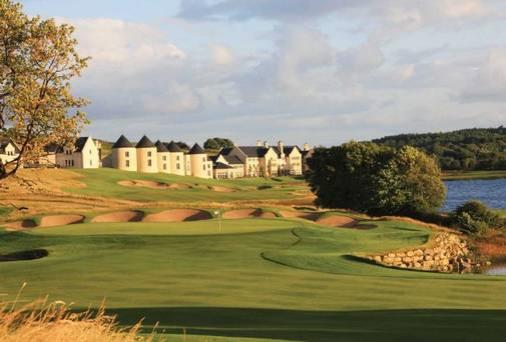 The resort sits hand in glove with the natural landscape and is a perfect site for an International golf course that Nick Faldo has designed.
The hotel has a wonderful country manor appearance with the furnishings and interiors being of a luxurious traditional theme. There is an emphasis on texture and warmth amongst the soft furnishings to invite an atmosphere of relaxation and understated luxury for guests to the Resort.
Lough Erne Golf Resort in Fermanagh