Sitting resplendent in 44 acres of lush meadowland, Thainstone House, just outside of Aberdeen, has been lovingly designed to provide the very best in private & corporate hospitality & accommodation to suit every need & style.
---
Thainstone House is an ideal location to host your next Team Building and Team Development event or if its Corporate Entertainment try your hand at Blind 4x4 Driving or Archery right outside on the grounds of this beautiful venue.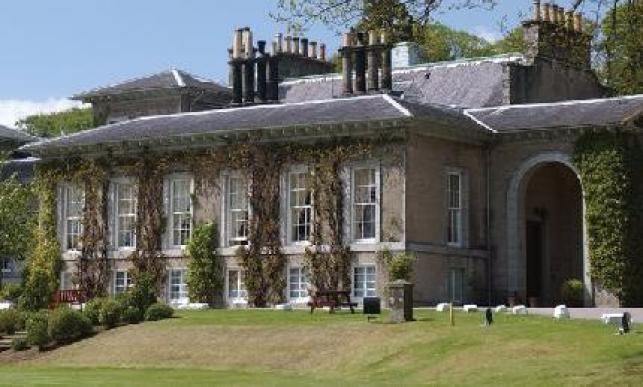 The main function room, The Ballroom, is a flexible, stylish venue for Indoor Events and Evening Entertainment for up to 250 delegates whilst our Dee & Don rooms are more suited to intimate functions of up to 20 people for Indoor Team Building events.
The vast space of this location means hosting a Corporate Family Fun Day could not be easier for you and you can have the pick of the activities from Inflatable Fun to Motorised Activities and Target Zone to Demonstrations. Have a BBQ served on the lawn whilst your guests over look the activities and events or hold your event in a marquee in the grounds. When planning conferences in Scotland, Thainstone has a lot to offer as a business meetings venue.