Carlowrie Castle mixes contemporary modern luxury within a traditional setting, it's one of Edinburgh's most unique venues, under 10 minutes from Edinburgh International Airport and only 20 minutes from the city centre. When guests arrive at the Castle, which is set within 32 acres of idyllic grounds, they feel miles away from anywhere.
Carlowrie offers the perfect conditions for a corporate event including exceptional service, rigorous attention to detail and the utmost discretion. This exclusive use venue can be utilised for a wide variety of events including Corporate Entertainment, Team Training, Evening Themed events, Fundays and Team Building.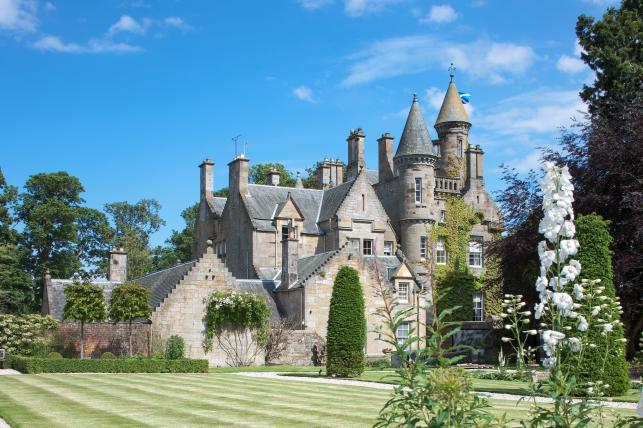 Dining at Carlowrie is a culinary treat, our Head Chef is passionate about two things: exceptional quality local produce and innovation in the kitchen. A firm believer that we have the best ingredients available on our doorstep, his menus are inspired by seasonal and local, continuing to delight and inspire clients.
Each one of the Castle's 9 luxurious bedrooms has been individually designed and decorated with original works by some of the world's leading contemporary artists. Carlowrie's bedrooms all incorporate handmade beds and cabinetry from Atelier 1852 and feature sumptuous soft furnishings. There are a further 5 bedrooms in the luxurious Gate House Lodge, located on the estate. Carlowrie is now being recognised as one of the top 3 boutique venues in Europe, the best of all worlds – tradition and heritage on the outside combined with contemporary modern luxury on the inside.