There's a certain magic about staying on a private island. Located on the west coast of Scotland, the island boasts gorgeous views overlooking Loch Linnhe and the dramatic Morvern mountains beyond. Our 300 acre island offers a truly unique and memorable experience.
Eriska itself is a 300 acre paradise for those simply wishing to wander. The ideal setting for a bespoke, unique and unforgettable GPS Treasure Hunt event. Go Team is the state-of-the-art GPS enabled treasure hunt application that enables real time interactivity in a live team building environment anywhere in the world. Each individual team's tablet will give live directional guidance by giving out secret checkpoints throughout the interactive treasure hunt.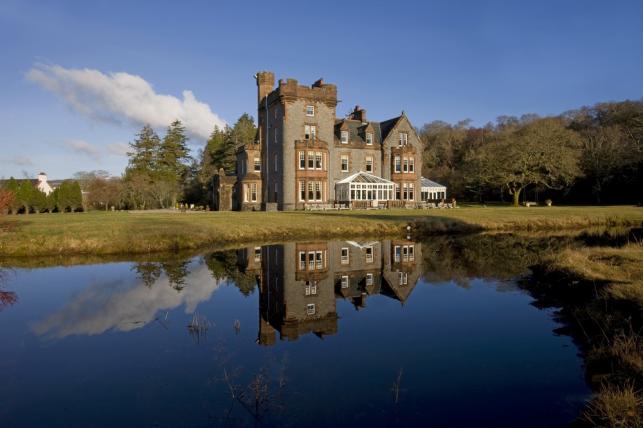 Unleash the Highlander inside and take on Team Challenge Company's Highland Challenge - the perfect way to enjoy a day of exciting and unforgettable Corporate Entertainment, be it for your clients, staff or team away days. With Isle of Eriska's incredible surroundings and vast outdoor space, look no further for the perfect location for some patriotic fun. This hilarious Corporate Entertainment experience combines fun and excitement with the elements of skill, agility and mental prowess to provide a high-energy, high participation event that is not to be forgotten.
Alternatively, why not consider our Flat Out: A Float event! From blueprint to boat, teams construct a cardboard vessel that floats and race in a regatta. In this innovative and exciting 'build your own boat' concept teams select a design, gather together some unlikely building materials and then combine their individual talents to build a seaworthy vessel. The proof of a job well done, takes place on a lake, pool or the open sea. Teams take to the water in a race, regatta, sea battle or full-blown adventure to recover sunken treasure.
No matter the event, Isle of Eriska has the space perfect for any event.