Welcome to The Parsonage at Dunmore Park, near Stirling. You know you are somewhere very special as soon as you drive through the imposing wrought iron gates and are enveloped by acres of mature woodland and perfectly manicured gardens, with stunning views over the Forth.
---
It is the perfect location for your next Team Building or Corporate Family Fun Day event so bring your team to this grand Victorian mansion. There are an abundance of sophisticated reception and party rooms – perfect for all sorts of occasions! A drawing room with an intimate cocktail bar, two further stylish salons that are perfect for lavish entertaining or simply a little quiet time; a formal dining room which seats up to 24; or perhaps you'd prefer a more informal dining room set around a teppanyaki kitchen, where guests have ringside seats as award-winning chefs prepare delectable cuisine.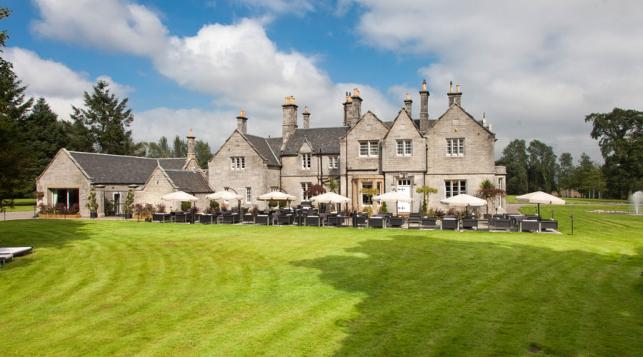 Set in 20 acres of private grounds, there's also no shortage of outdoor space at Dunmore Park where you and your guests can immerse yourself in a series of Team Building Events.
On the long summer evenings, the grounds of Dunmore Park are also the perfect place to party with a summer barbeque event, safe in the knowledge that there are no neighbours to disturb, your time is limitless! With quality beyond question, an obsessive attention to detail, impeccable service and bold yet graceful design, this is the ultimate party pad! Whatever the occasion, The Parsonage offers the perfect balance of intimate and funky for folks who want to make a statement!
The Parsonage at Dunmore Park