After the "Beast from the East" forcing us to postpone the original evening, it was finally time for the RSM UK 10th Anniversary Poker Tournament which was hosted at the stunning Ghillie Dhu in Edinburgh. Employees and clients of RSM UK were welcomed into the stunning venue for an evening of fun and competition in the form of our Texas Hold 'Em Poker Tournament.
The evening began with a drinks reception and welcome from Partner and Host Alex Tait before our Tournament Director stepped up to kick off the evening with a bang. After introducing the professional croupiers at all 9 tables, it was time for the guests to take to the tables for a demonstration hand, giving the beginners an opportunity to learn and the more experience players an opportunity to perfect that poker face.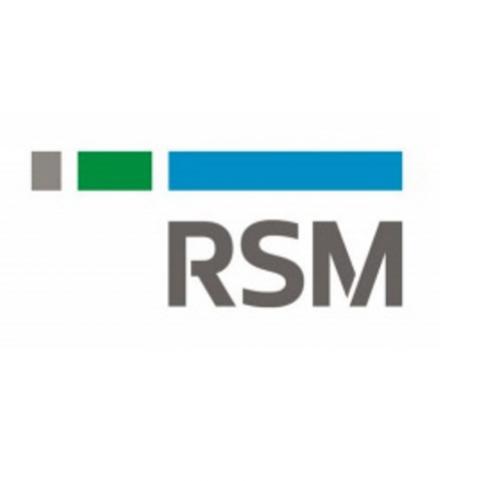 As betting got underway there were several people getting an early kick out, including Jamie and "Mr ex RSM" himself, Pete! Although, we kindly awarded them with another stack of chips so they could return to the table and continue to enjoy the evening. However, Jamie was later called upon to collect his prize of the Wooden Spoon and a bottle of Prosecco for the earliest departure and being such a good sport.
Following a fantastic meal of curry and networking opportunity it was straight back to the tables as the blinds increased and the poker faces were all across the room. With players being knocked out thick and fast, two Blackjack tables were quickly opened to provide some entertainment for those who were knocked out and there was certainly a lot of competition on these tables too, so much so that David McKinlay took home a bottle of gin as the biggest winner on the table!
The final of the poker saw 8 players face off for the top spot and in the end the leader board included Phillip, Murray, Brendan, Kirsty, Eric, Judith, Nick and Alice. It was a close tie between Brendan and Murray but Brendan came out on top, winning the RSM UK Poker Tournament Trophy and a bottle of gin!
Congratulations to all winners on the night, thank you to everyone for coming along to make the evening so memorable. A special thanks to Gemma, Alex and the rest of the team for organising the entertainment. It was our pleasure to host such an incredible group of people and we look forward to kicking of 2019's event!