It's Christmaaaaaaaaaaaas! At least that's what we were shouting to welcome our guests from AB Agri to Peterborough Football Club for a Corporate Quiz Night experience with a difference in the form of an Alternative Christmas Party. As everyone arrived and headed to the bar we introduced the teams to a cheer (some more impressive than others - Is Warriors and Trotters were wild!) Then it was straight into action with a bums off seats round. Higher or lower got the competitive juices well and truly flowing with our maths moguls working quick on the odds to make the right choice. Now that we were warmed up it was all eyes on the big screens for the first of our festive fun rounds which saw a few team mascots being played early on for some tactical double points.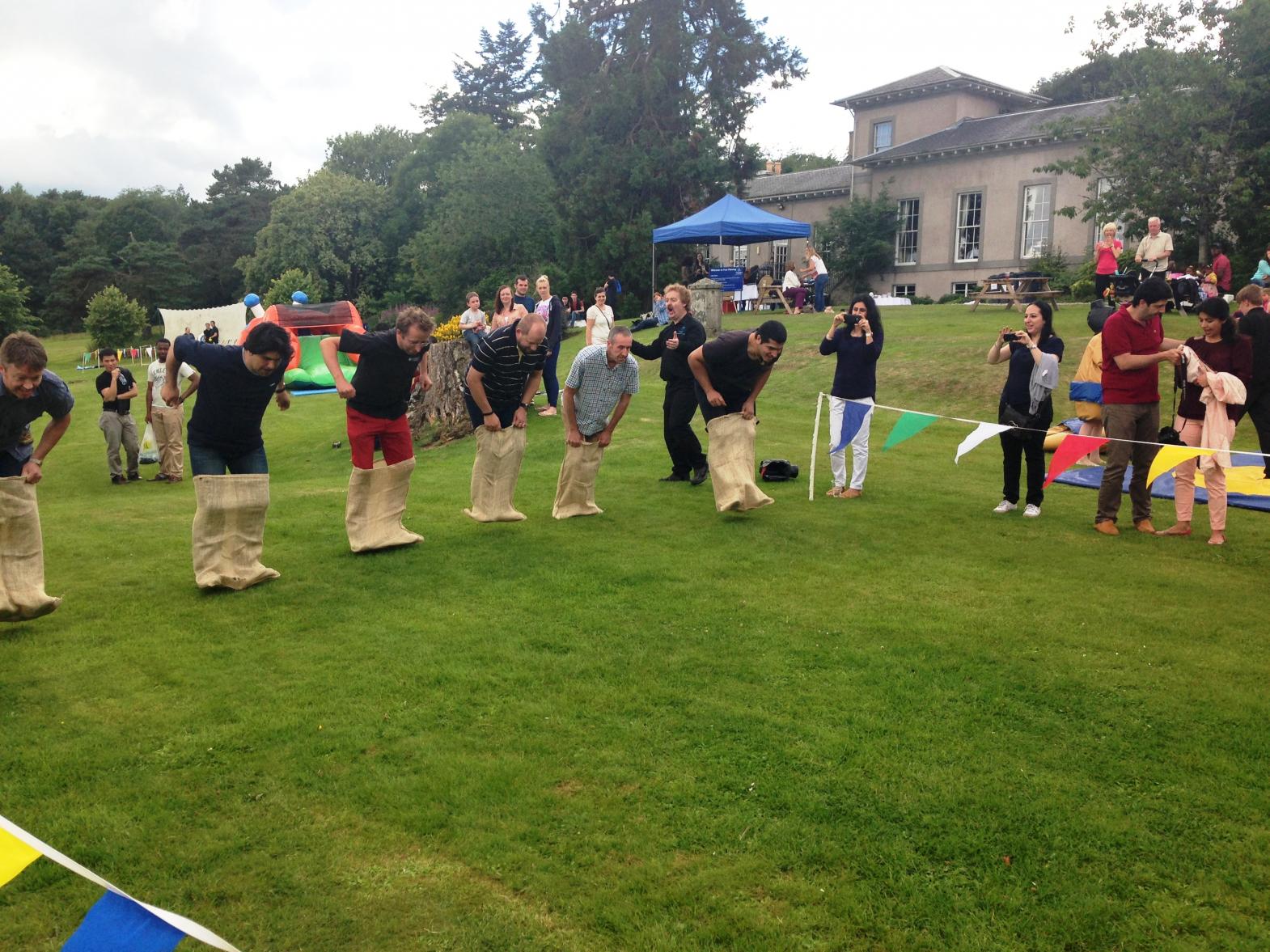 After a quick break for a sumptuous hog roast made of Delta Ranovo fed British Pig it was back into the Evening Entertainment with some of our most Interactive Quiz rounds of the night. Our Christmas Cake Decorating saw the teams create some wonderfully scrumptious Christmas Superheroes and our chef judge managed to narrow it down to the top three for the big points. With the General Knowledge round up next some teams needed to up their game and they certainly did. Hugh was our nominated 'intelligent person' to give us the answers and he put in an incredible performance ensuring his team were sailing up the leader board. Another creative whirlwind followed with the Christmas Hats being taken to a whole new level. With our take it to the audience cheer monitors at the ready we had a scream off to find a winner, although the standard was so high it was very difficult!
As the night wore on and we got our dancing shoes on standby there were a few more rounds before the big announcement of the scores, not to mention a quick rendition of Happy Birthday for Claire Shields! With thirteen fantastic teams it was over to the wooden spoon first and in last place it went to the 'Merry Jesters' with 'If you want to get paid then let us win' just being saved! In third place it was 'Ban Anna's Bunch' while 'Speak Shy Tall Night' became the runners up of the night. Our well deserved winners were 'Cotto's Trotters' taking home the coveted Team Challenge Company Winner's Trophy. With celebrations all round the music was pumping as the dance floor was filled for the rest of the night. With lots of requests and even more dancers the disco finished the night off with a bang! It was with a smile that we played out with a few Christmas classics and wished everyone at AB Agri a very Merry Christmas from us all at Team Challenge Company. A Massive thank you to Emma and Jenny who organised the Alternative Christmas Party, We look forward to all that 2014 brings.