The picturesque Aviemore was the beautiful location for the team from Nexen Petroleum to take part in our Scavenger Hunt team building events afternoon. As members of the Aberdeen and Uxbridge branches of Nexen took advantage of the perfect conditions to join us for a scenic walk around one of the beautiful Loch's Aviemore has to offer. The group was split into 6 teams so they could take on the challenge of answering all of the questions and taking the necessary photograph's to ensure their place in the competition.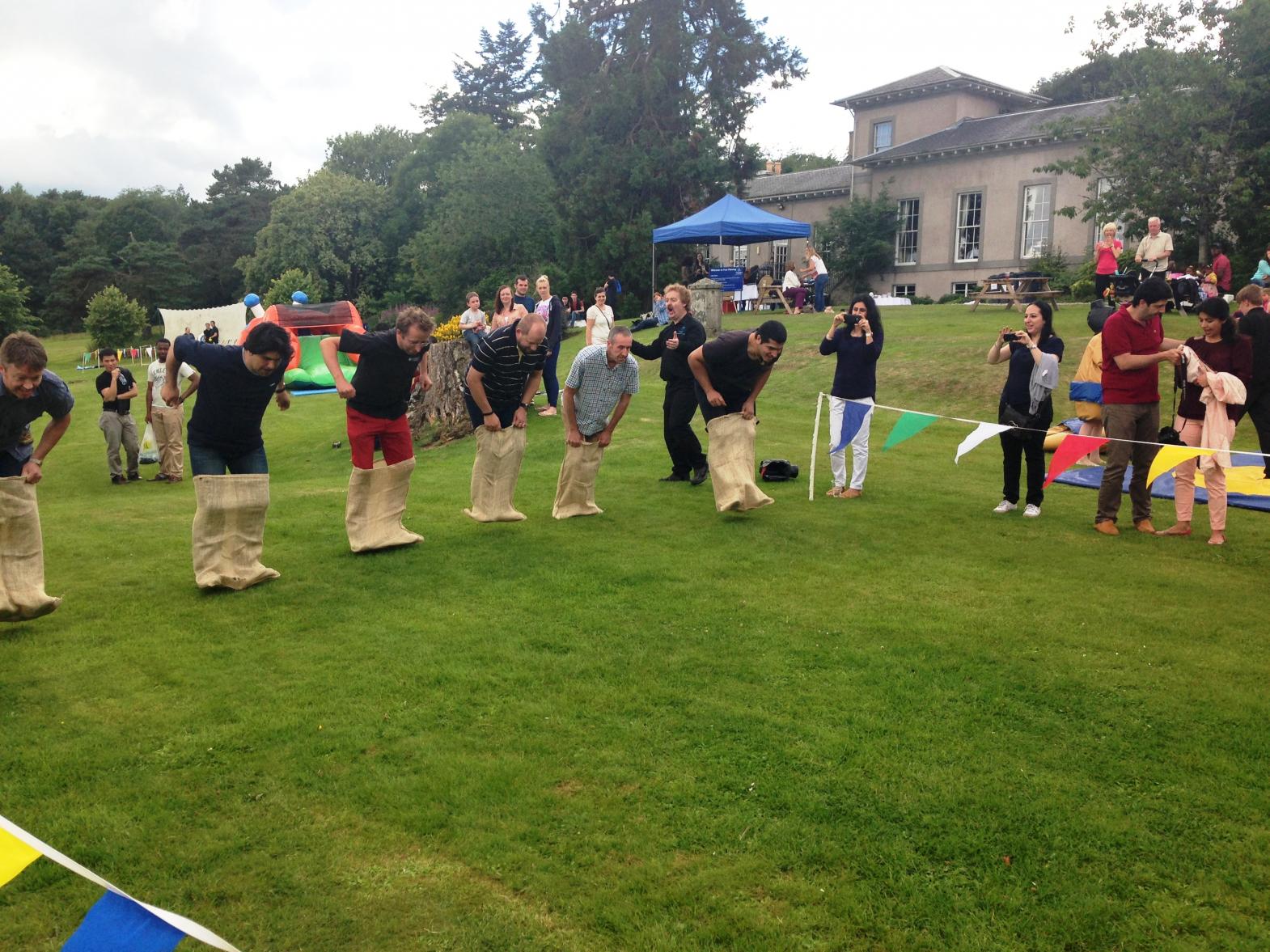 Whilst enjoying the gentle walk around the Loch the six teams had a number of tasks to complete to earn points in the hope of avoiding the wooden spoon and maybe even winning the Team Challenge Company gold trophy. Some of the tasks included answering questions like what are Scotland's Big 5 as well as being tasked to take particular photographs and find certain letters throughout the walk.
Once the teams had answered all of their questions and taken all of their pictures, they mad sure all of the items had been collected. It was time for all 6 teams to make their way back to the McDonald Aviemore Highland Resort to shelter from the sun and to discover the winning and loosing team. It was the unfortunate that team 2 were presented with the wooden spoon and will be determined to do better next year. In 5th place was team 1, fourth place was team 4, it was team 5 who came in third and just loosing out on the top spot was team 6. Despite a tight competition with only a few points between them all there could be only one winner, and on this occasion it was Team 3 that emerged victorious and took home the trophy. We enjoyed our afternoon with Nexen Petroleum and look forward to working with you all again. A massive thank you to Sharon for all of the effort put in to organising such a great afternoon of Team Building.