Today we ran a Beat the Box team building session with our regular client, SHS Group. For a team who are used to competitive challenges, this collaborative interactive session was something slightly different for them.
The idea behind Beat the Box is – each team is given a locked aluminium box filled with other locked boxes and they have a set time of 90 minutes to open each box, every opened box leads to a code to stop the clock. Although the session starts of with teams competing against each other but quickly realise that they must work together and collaborate with other teams in order to be successful!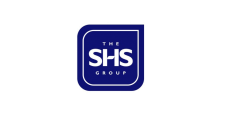 When teams are presented with their own boxes and shown the introductory videos, there was some worried faces but as the clock started ticking down, teams knew they must put their heads in to progress. After ten minutes, the first set of teams began opening their first initial box – not willing to share their successes with other teams.
After a few boxes are opened, it became clear that everyone would need everyone's information to progress. This particular aspect of the game promotes idea sharing and the fact that every new set of eyes in the room may have a particular insight that will be valuable in some way to the team. When this came to light, SHS Group were instantly trying their best to accrue more knowledge from each team. With ten minute to spare the clock was stopped and the cheers and celebrations lifted the energy in the room!

It was proof that each person not only learned something about their teammates and how to work effectively, but also that a great amount of fun was had by everyone involved, including ourselves at Team Challenge Company!
Many thanks to the team at SHS Group and especially Kellie-Ann for organising such a great event, we look forward to working with you again in the future.