Our evening events calender of 2014 kicked off with a Charity Race Night at the beautiful Keavil House Hotel in Crossford. There were 6 races spread throughout the night, with both Horses and Greyhounds to be backed (in seperate races of course!). The guests of the hotel enjoyed having a flutter on each race as well as knowing that they were contributing to the Best Western Charitable Fund at the same time. Fifty percent of all proceeds went to this worthwhile fund - with the other fifty percent staying in a winners pot for those lucky individuals who managed to bet wisely!

As an ice breaker activity, our first game was hit or miss. Some classic UK chart number 2's catching most of the room out after just 3 songs! In a tense finale though the winners were table 6, 100 points in the bag towards winning the Team Challenge Company Trophy at the end of the night. As the first few races were underway, our bookmakers were swarmed by the majority of the room all digging deep for the chosen charity and hoping to win early. Our first horse came in at 3/1, delighting the majority of punters. More races followed with everyone in good spirits and betting big.
Halfway through the night we auctioned off Keavil Houses very own Craig Corrigans landscape photograph of the Forth Railway Bridge. Raising a further £10 to be put into the pot. For the rest of the night everyone thoroughly enjoyed placing their bets and collecting their winnings on each race. With one horse coming in at a massive 40/1 - Making one young guest in particular, very happy. Throughout the night there were bonus music and picture rounds for everyone to enjoy, with the Clan table winning both rounds comfortably.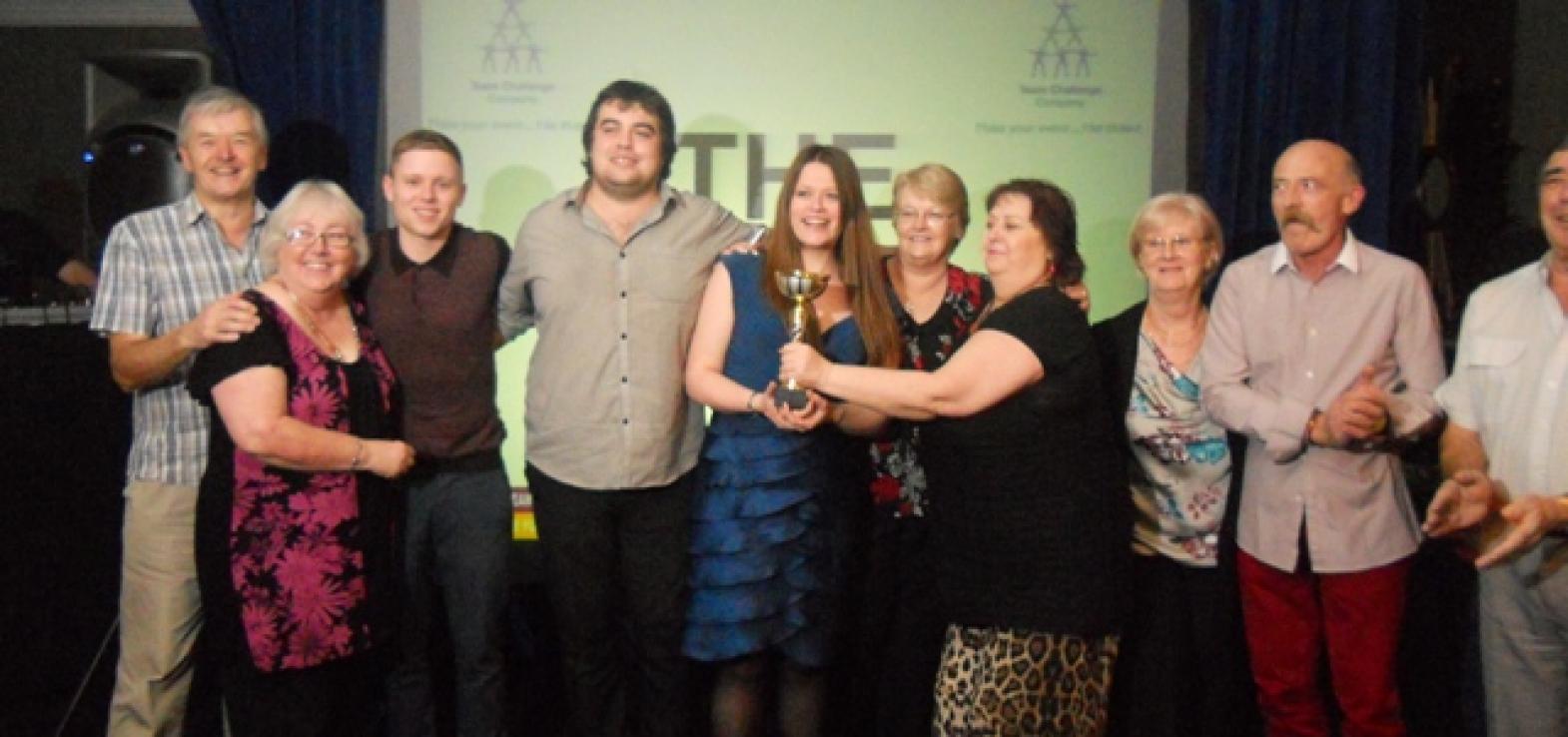 Our final race was a ladies race combined with an auction. The room backed each individual lady who were posing as jockeys with their chosen male horses. The winning bidder on each pair would double their money if the horse in the race, won. As much as £60 were being betted on each pairing. Horse 8 was the big winner, delighting the 'owner' and adding more money to the pot. A fantastic night of fun and charity culminated in presenting the trophy to team 'clan' with 2400 points won in the bonus rounds of the evening, with our wooden spoon going to table 3. Over £300 was raised in what was a fun, action packed and loud evening. A great way to kick off the new year. Thank you to Craig who helped everything run so smoothly on the night. Lets hit £400 next year!