The time came for Marathon Oil's annual corporate family fun day Christmas party held at the stunning Ardoe House Hotels Ballroom. The guests were welcomed into the foyer with an array of Bucking Reindeer, Christmas Party Games and Elves! The guests were then being Face Painted by our artistic elves before entering the main ballroom where there was an Undersea Adventure, Ball Pool, Giant Slide, Bouncy Castle and Santa's Grotto! The children were then invited onto the dance floor to play Pass the Parcel with the Elves, the layers were being ripped and ripped until we finally found a selection box!!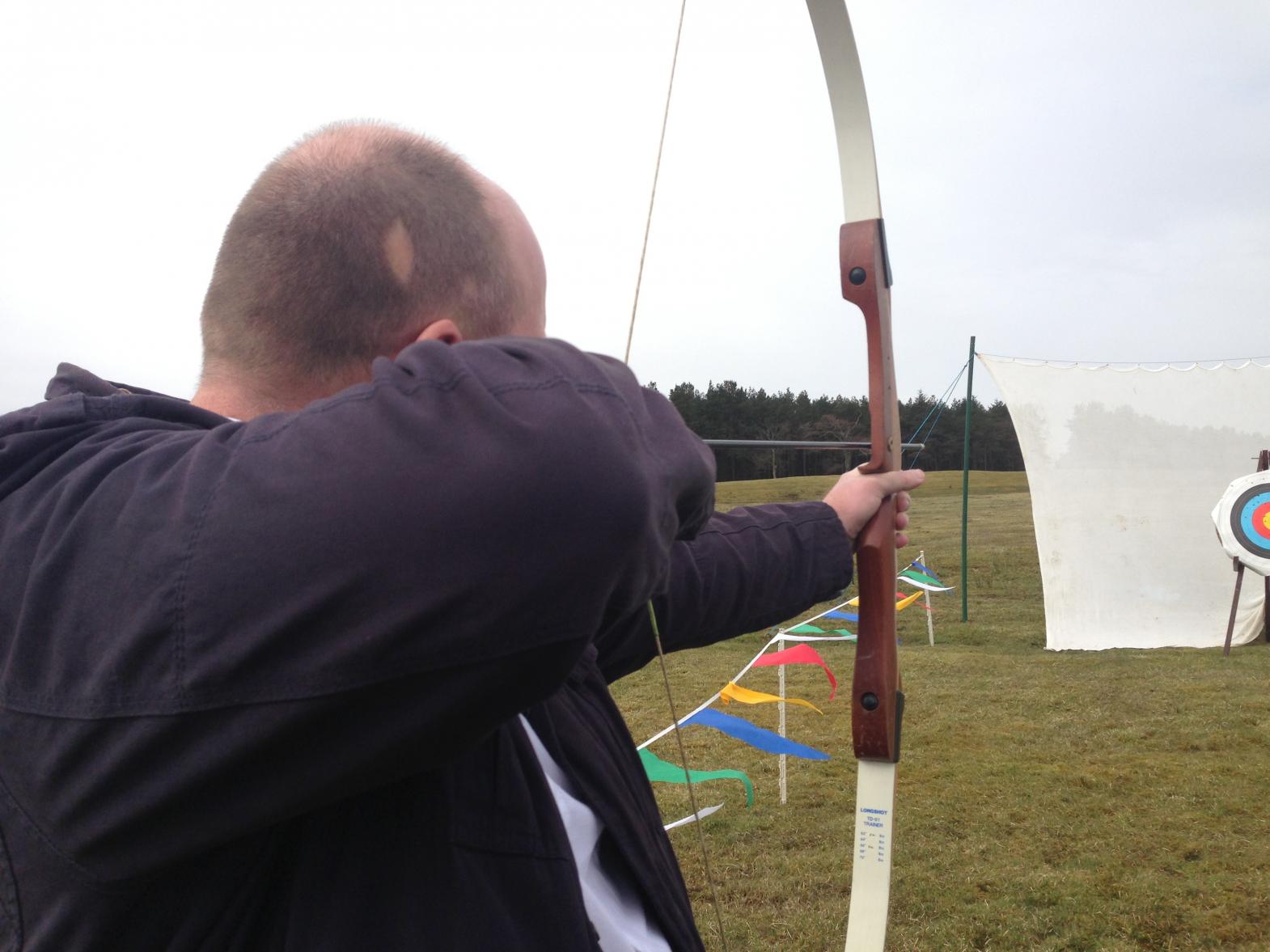 The Elf's then received a very special phone call to say a very special visitor was on his way but was a little bit lost.. Santa Clause was in Aberdeen! More importantly he was in the vicinity of all the guests! So all the children, mums, dads and grandparents sang their hearts out and Santa found his way and arrived! He then one by one spoke to the children and gave them each a gift! Santa Clause and his Elf's then took part in some party dances including Gangnam Style! Santa was rocking!
To round off the day the children had a game of Piñata where they hit and swung at the Piñata until the floor was filled with sweets! On behalf of everyone at Team Challenge Company we would like to say a massive thank you to Kathy and Angela at Marathon Oil for making the day happen! Hope to see you all again soon and have a wonderful Christmas!