On the 30th of November Team Challenge Company rocked up to Bond Offshore Helicopters Hanger in Aberdeen, eager to transform it into an impressive winter wonderland. Including a well thought out Santa's grotto inside a helicopter! All for our first Children's Christmas party of the year. We were greeted by Caroline again – just as well there wasn't any snakes to be found at this event! As the children arrived, all wrapped up warm with rosy cheeks, they were welcomed with lots of enthusiasm, great music and of course, a brilliant bouncy castle too.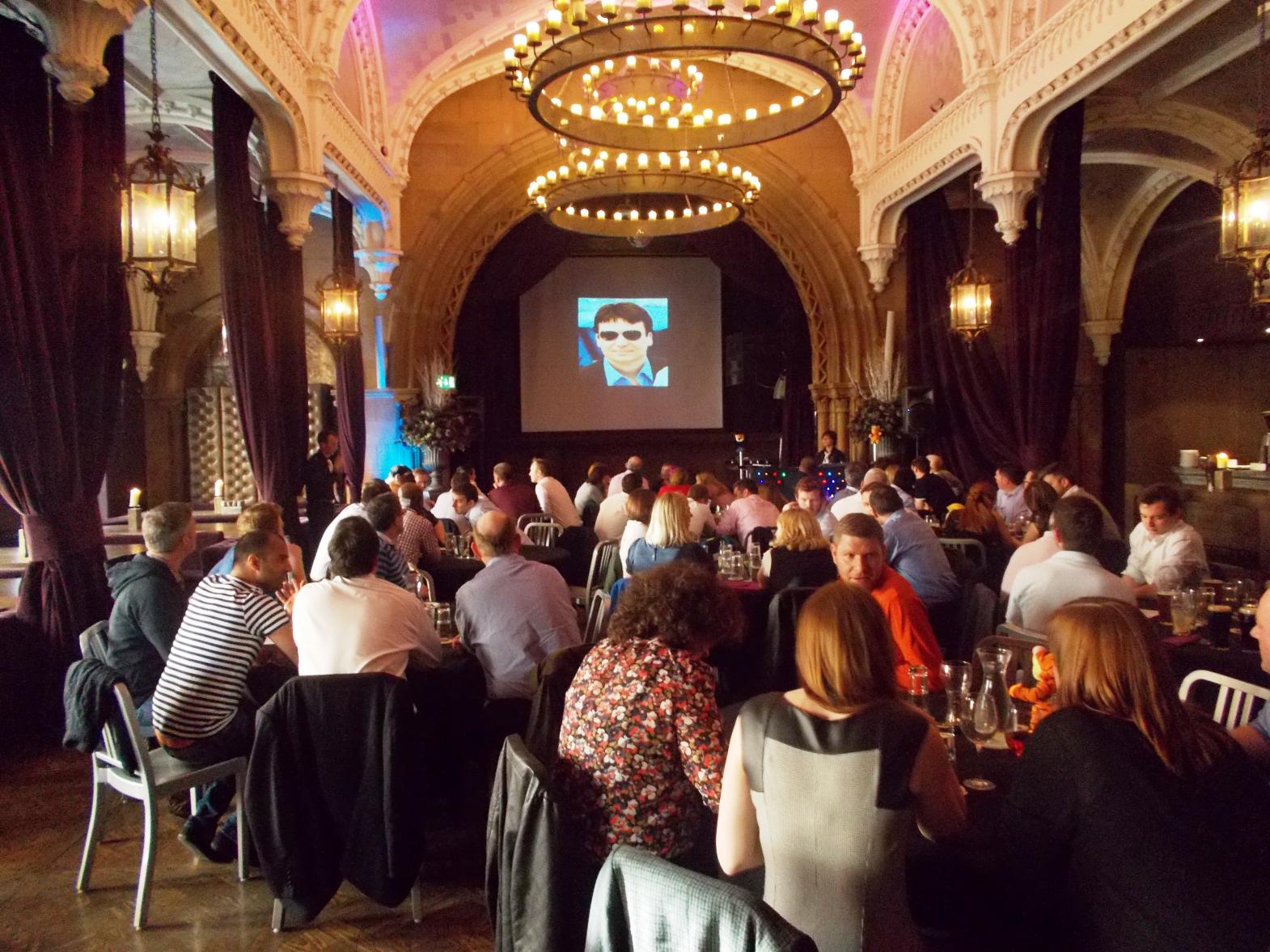 As sightings of Santa were announced, the children began singing jingle bells as loud as they could as they waited for the man himself to arrive. After lots of anticipation a helicopter landed and Santa stepped out to a sea of thrilled children as he made his way to the grotto. The children lined up outside as the helpful elves ushered them in and out one at a time to receive their gifts. Throughout the day there was also our good old Children's Christmas Party games like pass the parcel, musical statues, dancing competitions – our team were in their element, pulling all the dance moves out!
After an exciting, fun filled day and everyone had filled their bellies with food, it was time for the tired children to say their goodbyes to Santa as he returned to his elves in the North Pole. The afternoon was a great success and again, a big thank you to Caroline, Michelle and all the team for all the organisation they put in! We look forward to the next time!