The spectacular Fairmont Hotel in St Andrews was the setting for our latest evening of Indoor Team Building Activities with a group of 50 from BP. Six teams competing head to head to take home the illustrious Team Challenge Company winners trophy! All that was standing in their way..... The mighty Pressure Zone! The Lazy Guys were anything but as they excelled at Flop it, stating their early intention! Team Halal is it Meat Your Looking For also flopped their way into an early lead. The Turbo Thrusters struggled to get to grips with the pace of the descent, their title aspirations taking a serious blow even early on! My bells are Itchy showed some nifty finger work on the Index and slowly started to climb the leader-board.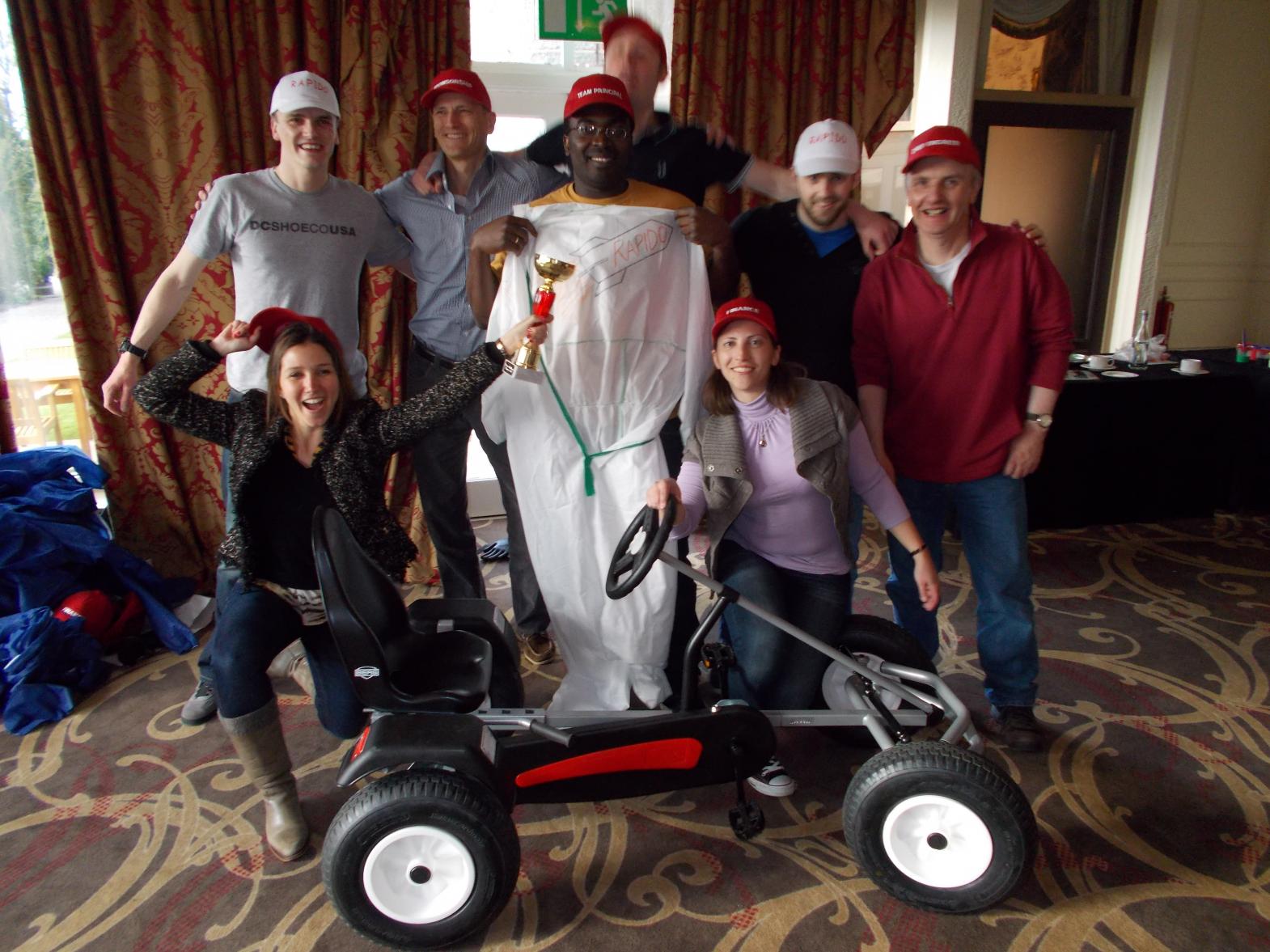 The Dirty Bloggers refused to have their real team name changed for legal reasons on the night but still put up a great show on the Landing Strip with some precise and accurate play. The Turbo Thrusters struggled on the Index as well and knew they would have it to pull out the bag to avoid the dreaded wooden spoon! The Lazy Guys were spurred into life on the descent and awoke their inner competitor, showing their title credentials with some light footwork! Team Halal came back fighting on the Drop Zone as The My 29 year Old slipped ever closer to the bottom of the leader-board. Double money ensured a tense tussle at the top and bottom respectively.
The Dirty Bloggers roared through the Tier Drop finale, taking in £400, Team Halal matching them pound for pound. The Lazy Guys slumped back into mediocrity as they ultimately resigned themselves to mid table after falling at the last hurdle. After a fast paced, intense final round the teams were eager to see where they were placed after a fiercely fought night of competition. The Turbo Thrusters ultimately back fired and took home the wooden spoon on a measly £700. The 29 yer olds showed their age by coming in 5th on £1000. A joint third place was shared by the lazy guys and my bells are itchy on £1100. The business end of the table consisted of team halal who were meatylicious in 2nd on £1300 but the dirty bloggers were the ones who grabbed the glory on a massive £1600! Not bad for a nights work! Thank you to Rosslyn who made the night run so successfully. Another stunning evening at the home of golf. See you in two weeks for the rematch...........