Well done to the team from Tesco who took on a Team Building challenge with us in the great outdoors at the beautiful Macdonald Aviemore Resort. Even with the weather against us they put in full effort to complete all the challenges and enjoyed a brilliant day with us here at Team Challenge Company. The teams to go head to head and fiercely compete for not only the victory but the infamous trophy were, The 1 and only, 2 Dinosaurs, 3's a Crowd, Fantastic 4 and Fab 5.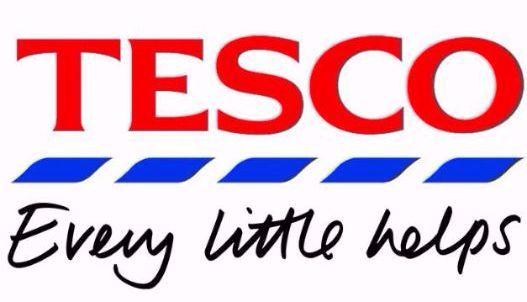 In order to get the team warmed up they took on Caterpillar Run and Plank Walk, the teams lined up the whistle blew and nothing- a massive anti-climax! The planks stayed still and the teams were shouting but the progress was slow, it took a stern talk among them-selves and then BOOM the plank and people started moving with gusto and speed. Now fully armed up they all took on the head to head challenge of Interlocker, this task was more brain than brawn and a new set of team members took up the mantle and it seemed to make the difference.

After an on the run BBQ lunch, the teams needed another warm up so we took on the Hey you Jimmy course and it's safe to say they liked a cheeky shortcut and the balls went everywhere!
At this stage the fantastic 4 were struggling to keep up and the battle at the top was between 3's a Crowd and the Fab 4. The challenges kept coming with Tug O'War, Archery and Laser Clay Pigeon Shooting where the Fab 5 and Fantastic 4 had a struggle for last place and claim a no fair contest!!
The final event was the seemingly easy challenge of the Catapult. The 1 and only took the lead with 10 feet, then from nowhere with 2 minutes to go the Fantastic 4 had an absolute blinder and the scores were shaken up.
After all 11 challenges had taken place and we saw many varied scores across the disciplines, the final winners were 3's a Crowd!
2nd place Fab 5,
3rd Place 1 and Only,
4th Place 2 Dinosaurs,
5th Place Fantastic 4
Congratulations to all the contestants and a big thank you to Colin for organising such a fun filled event! We look forward to seeing you all again soon for more!