The day had arrived for Prosafe to host their corporate family fun day at the stunning Ardoe House Hotel in Aberdeenshire. There was a huge selection of activities available for both adults and children including the Surf Simulator, Inflatable Barfly, Giant Inflatable Slide, Bouncy Castle and the Ball Pool. For those who were feeling slightly more adventurous we also had our Chip Shot Golf and the Target Air Rifle Shooting on the bottom field.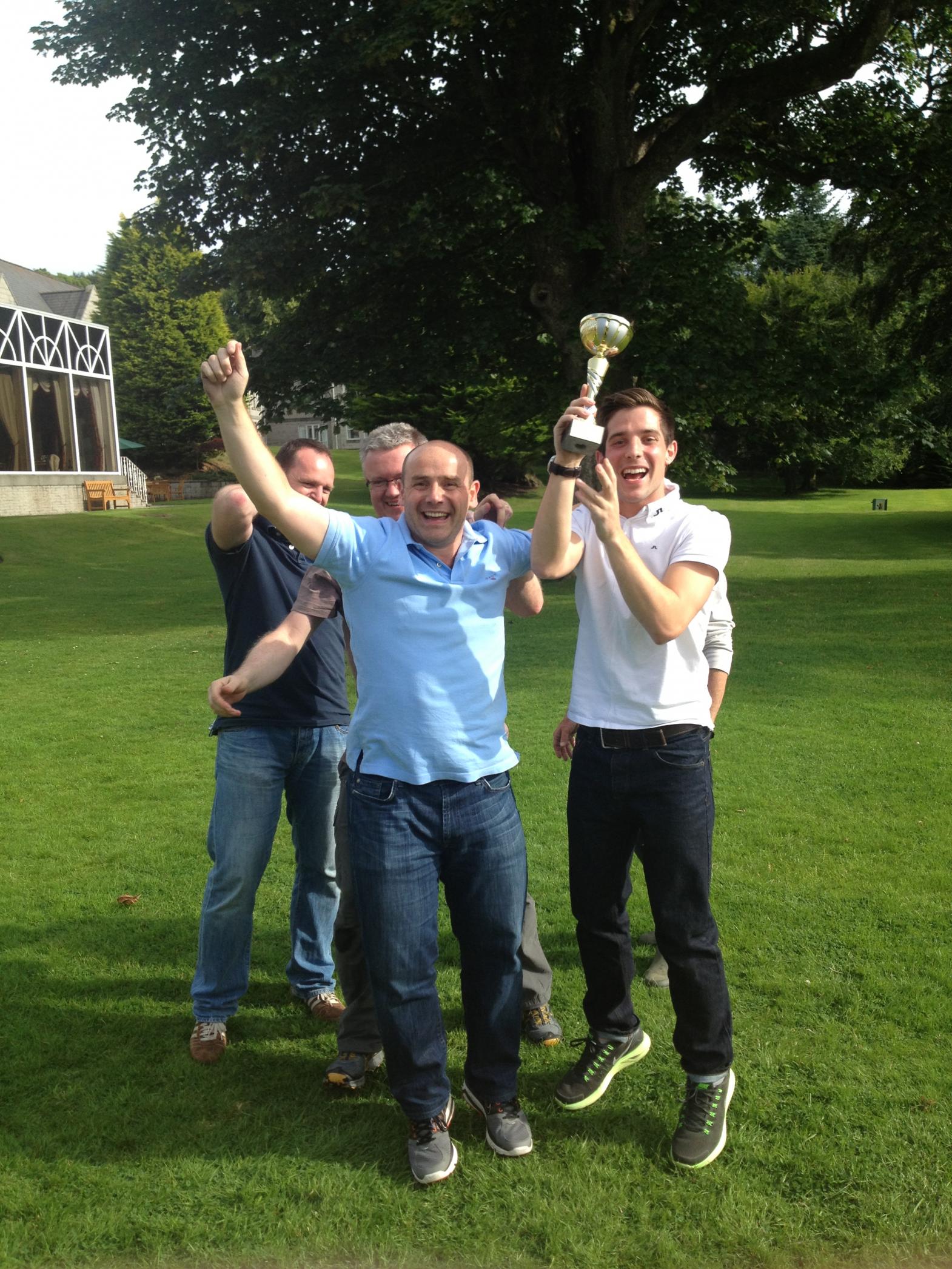 After a delicious barbecue lunch there was also Popcorn and Candy Floss available to keep everyone's spirits high although after about three bits of Candy Floss the energy levels were soaring for some kids! Throughout the day there were Face Painting who were kept busy painting butterflies, superheroes, hello kitty and of course plenty of little flowers! Possibly the most adventurous face painting of the day was Mike Wazowski from Monsters Inc!
To keep the day competitive we had a Surf Simulator competition where our competitors came up and tried to prove themselves in order to take away the prize, a fantastic Team Challenge Company Winner's Trophy. Many put their pride aside and stepped up in the competition but there could be only one winner which was Holly! Well done to Holly who took home the trophy! Later in the afternoon we finished up with some fantastic kids and adults races with some sweet prizes for the winners! We also got the adults involved with a space hopper relay race which gave us the chance to embarrass some people! Overall the day for Prosafe at Ardoe House Hotel was a huge success thanks to the hard work from Layla who helped organise the day. We will see you all again soon!