The excited guests from Peterson UK were invited to join Team Challenge Company at the beautiful Knockburn Loch near Strachan, Aberdeenshire for their annual BBQ Fun Day.
Everyone was in high spirits, and the sun even made a very welcome appearance as the day kicked off in such an inspirational setting.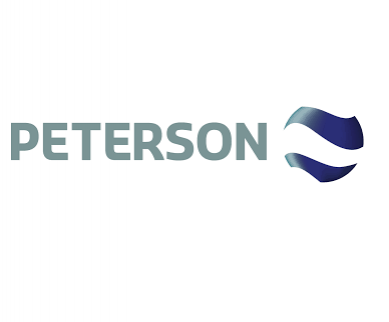 The inflatable fun was a huge hit on the day as there were lots of exciting activities for the little kids and big kids alike! From the old favourites, like the Mini Quad Bikes and Demolition Ball, to some of our brand new additions like the Pedal Buggies, up the hill to our hugely entertaining F1 Simulator, there was plenty to get involved in. Competition on the F1 Simulator was particularly Fast and Furious – what a competitive bunch you all are!
Delicious BBQ food was served throughout the day, which kept the kids quiet (if only for a few minutes) while they gulped it down, keen to get back out on the field to enjoy the day. This gave the adults a chance to relax, enjoy a drink and enjoy the super scenery at Knockburn Loch!
It seems that the biggest highlight of the day was our extra-special guest, Denver The Dog as he paraded around the site waving at everyone and even getting Denver selfies for all the boys and girls at Denver's Den. While the Face Painting tent was a must visit attraction for both the kids and adults, keeping the team busy all day! There are plenty of butterfly and Spiderman requests, but they were kept on her toes by a few scary lions and tigers through the day too!
Elsewhere, it was time to kick off with one of the most exciting parts of our fun day - the competitions! First up was the Archery, with everyone keen to prove themselves to be a true Robin Hood! The tension was easy to see between everyone as they all wanted to take the trophy home. It was a neck and neck right up until the end but it was an obvious win for our winner on the day, winning by taking the very last balloon in sight.
Next up for a bit of fun was the boys and girls races and contests and with the Rio Olympics for inspiration, there were a lot of wannabe Usain Bolt's and Jessica Ennis' at the starting line ready to win some yummy sweets. Then the adults stepped up and gave us all a day to remember with their super speedy skills, impressing our spectators... anything for the sweeties!

A huge thank you has to go to Mary and Krysta for organising such a brilliant Family Fun Day for Peterson. It was a pleasure to work with you, and all of us at Team Challenge very much look forward to working with you and your team again in the near future!