Our latest corporate family fun day truly was a special event in itself. The picturesque Thainstone House Hotel played marvellous host to a group of around 200 from oil and gas giants Petrasco. This was the 40th anniversary of the company's main headquarters being based in Aberdeen. It certainly was celebration time for the lucky ones who came along. They would share laughs, thrills and I must say an amazing barbecue menu. For four hours, employees and their respective friends, family and customers could let their hair down and be entertained by the fantastic activities we had on offer. The ever popular draw of the Bucking Bronco proved too much to resist for adults and children alike as many tried their damnedest to ride Horice the Bull for as long as they could. Some took the challenge head on and posted impressive times. Others crumbled in the face of fear and fell at the first hurdle.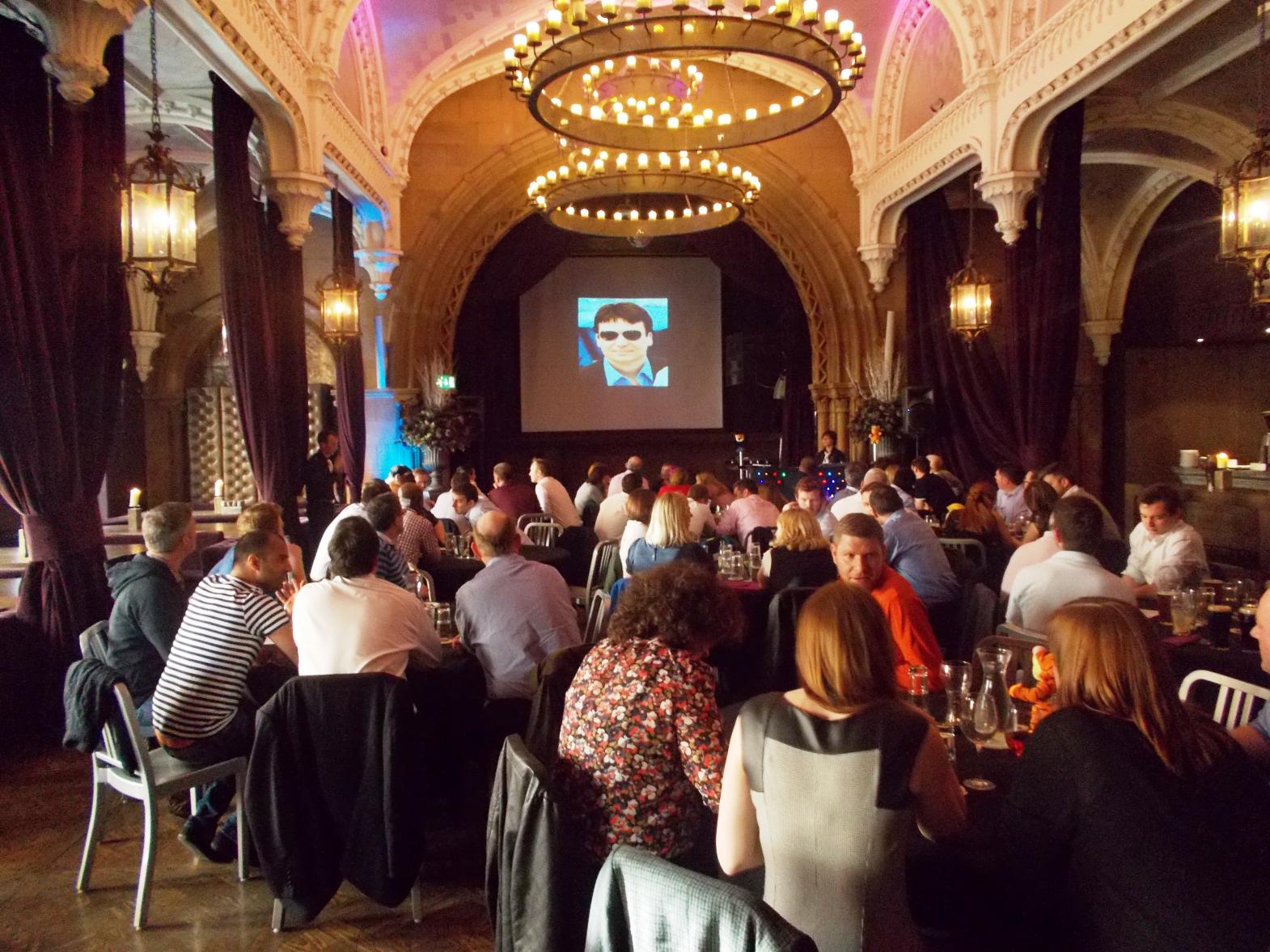 The atmosphere as always electric, the air thick with anticipation as one by one families tried to better each other. The fun and good nature spread all over the field, right down to the Target Air Rifles where it was mobbed all day. Father v's son and Mother v's Daughter. Some very keen eyes made it an entertaining contest where we may have found some next target shooting Olympic hopefuls for 2016 in Rio. Watch this space. By 2pm kids young and old, and dare I say a few adults, looked remarkable in their chosen face paints. Ironman and captain America joining forces to tackle the imposing 27ft Giant Infltable Slide, a princess and a minion saving the world on the Bouncy Castle. Not to mention spider-dad chipping in gracefully at the Target Golf. The fit and healthy never tired of battling it out on the Bungee Run. Sometimes one or the other taking the spoils in a best of 7 marathon of competition.
Our Assault Course swarmed with happy go lucky kids for most of the day. Running rings round their observant mums and dads. Who were no doubt tired just watching them! A proper carnival atmosphere was in full swing all the way up until 4pm. As they say all good things have to come to an end and they did in the form of the kids and adult races. An array of eggs, spoons, space hoppers and sacks ensured everyone experienced a send off to remember, taking home the customary sweets for their finest endeavours. What a brilliant way to spend a Sunday and with the nicest group of people you ever wished to imagine. A big thank you to Lynn and Louise who helped the day run so smoothly. See you next year on the Bronco Lynn........Again!