Forget Wimbledon! The best show in town rolled in to neighbouring Richmond this week as Team Challenge Company had the pleasure of working with Space Ape Games for the very first time.
Over 80 guests enjoyed an action packed, fun filled afternoon which threw up so many highlights. Parkstead House was the perfect venue for what proved to be a memorable afternoon.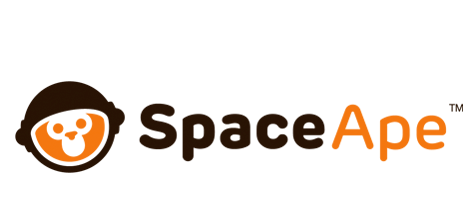 Both indoor and outdoor activities were on offer for Carmen and her colleagues to enjoy. As the sun cracked through the early morning clouds it began to smile on the arriving guests. The Giant Games were immediately descended on by the entire family, kids challenging their elders at the tricky Giant Jenga. The superb F1 Race Car Simulator experience was swamped with mini Lewis Hamilton's all day!
The mums and dads also got their pedal to the metal in an attempt to outdo each other. As the clock ticked round to 12:30 the sumptuous smell of the barbecue filled the air. A brief respite for the fun activities which were on offer. After a quick bite to eat the Human Table Football indulged two opposing and very competitive teams. Pesto swinging his boot at anything that moved, including the opposition! The cool down was strangely held on the bouncy castle, commandeering it from the hoards of bouncing kids! The adults enjoying themselves even more than the little ones! And why not! It really was a family friendly and happy day for all involved.
As the day headed for the home straight, the kids enjoyed their customary Treasure Hunt with Teah taking top prize by locating our cleverly hidden super hero tags! She went home happy with a Space Ape Games goody bag complete with hat and t shirt! The archery competition was the finale to what was a wonderful day. Some wayward arrows cost a few budding competitors dear. Some fantastic and accurate shooting allowed many to progress to the final! After all was said and done and balloons were popped, the big winner was Nick! A 25/1 shot at the start of the day! Well done Sir! Some consistent play and a bit of luck enabling him to take home the coveted Team Challenge Company winner trophy.
There was only time for one last game of football with the group! The Wimbles v The Albert. A nerve shredding 1-1 draw led to the inevitable English outcome of most matches... A penalty shootout! Misses from John and David allowed The Albert to ruin The Wimbles dreams.
What a fantastic summer afternoon with the lovely people of Space Ape Games. We hope to see you all again next year.