Ardoe House Hotel was the beautiful venue of choice for the 25th birthday celebration of CPS. The sun was shining as our guests arrived to a fantastic corporate family fun day, set up with activities ranging from Air Rifle Target Shooting to our Clown Workshop. With so much fun readily available for all ages the day was destined to be memorable.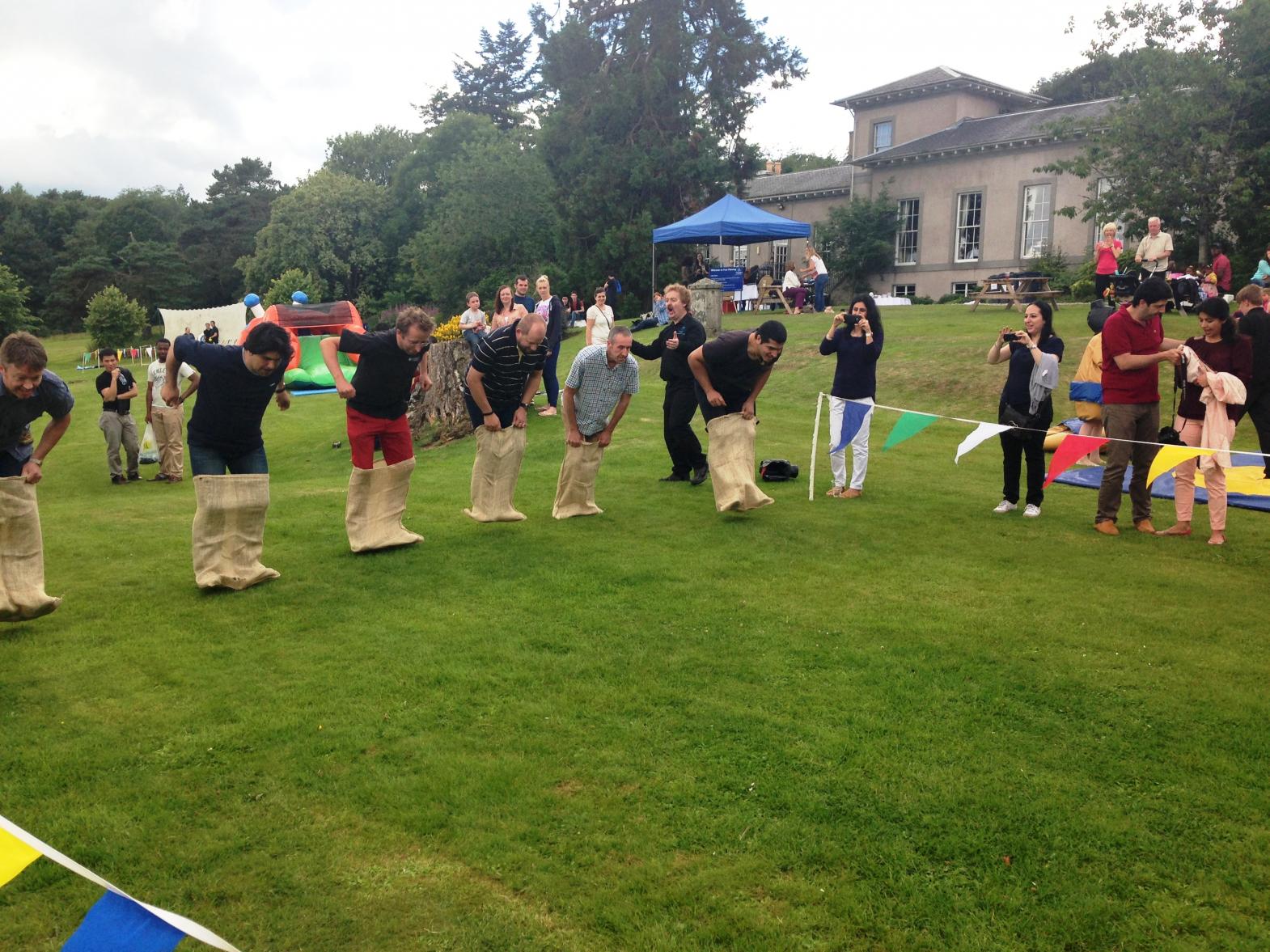 The Bouncy Castles and Face Painting were extremely popular with the younger children (and even some of the adults). Throughout the day we had a whole range of races and competitions for all ages. The Bucking Bronco was the most popular with over 40 people taking part. There were some incredible performances (and some not so incredible) with a number of people managing to hang on as our bull reached its most intense level. The competition on the extremely popular Laser Clay Pigeon Shooting was held in a 'round robin' format with our winner of each round staying on to the next one. As the objective was to shoot the clay faster than all your opponents we quickly picked out the sharp shooters in the group.
From the Laser Clay Pigeon Shooting Competition we went straight into the kids and adults races. We had the classic games such as Egg and Spoon and Sack Races. Clumsy the Clown took part in order to motivate everyone with some sweetie prizes! The ladies space hopper race was a great hit causing some hilarity as our competitors bounced and fell all the way to the finishing line. All in all we had a great day. There was something for everyone, the food was fantastic and the weather was on our side all day! A special thanks to Susan for organising such a successful event.