Team Challenge Company had the very great pleasure of entertaining colleagues and their families from Xodus Group on what proved to be a fabulous Corporate Fun Day Summer BBQ at Milltimber Community Hall. Guests arrived in eager anticipation as a sea of fun-filled and exciting Family Fun Day activities stretched out before them, and with such a wide variety of inflatable games and challenges on show, it was sure to be a fantastic afternoon for all. The family favourites of our bouncy castle and giant slide kept the children (and many adults!) entertained right throughout the day, whilst the Bungee Run and Inflatable Barfly proved hugely popular attractions. It was in fact the Barfly that saw much of the hilarious action unfold during the afternoon, as friends of organiser Rebecca decided to get her inside the Velcro suit and lift her as far up the sticky wall as possible – before leaving her dangle there for a little while! This certainly produced plenty of laughs and some great photo opportunities!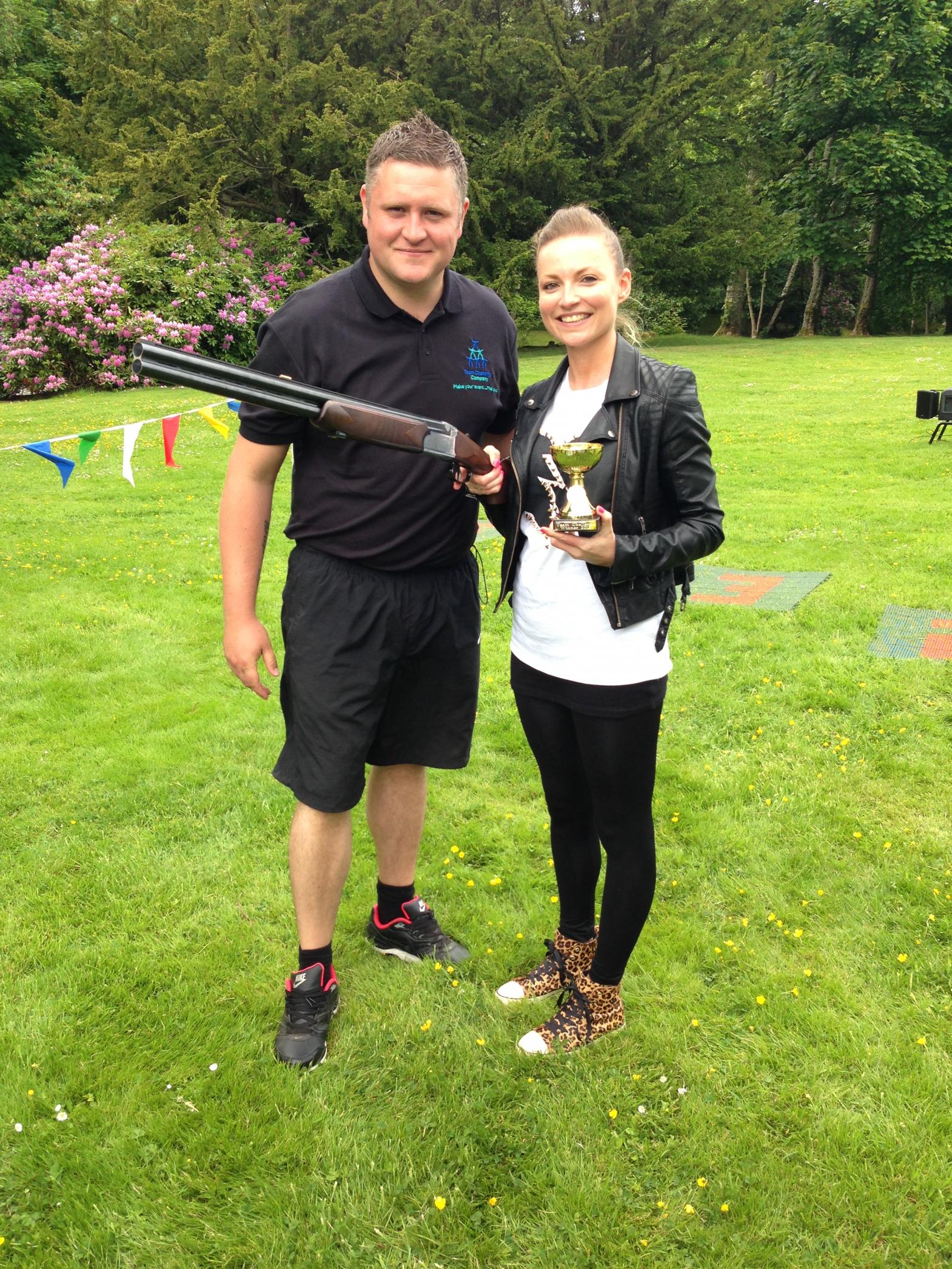 As the afternoon of entertainment continued, we all gathered round our Bucking Bronco for the big competition of the afternoon – who could stay on longest…? We had some amazing attempts at hanging in there for as long as possible – from Mark's few seconds to Andy's sensational 32 second attempt! But there could be only one winner, and the much coveted Team Challenge Company Winner's Trophy was lifted aloft by an 8 year old girl, putting all other competitors (especially the grown up boys!) to shame – a perfect result for a wonderful day.
Fabulous BBQ Food and lots of entertainment rounded of what was a brilliant Corporate Fun Day event, ensuring all guests left with wonderful memories of their time at the Xodus Group Summer BBQ. A big shout out and thanks must go to Rebecca for all her hard work in organising such a memorable day, and we at Team Challenge Company certainly look forward to seeing you and all your guests again next year – especially for the Bucking Bronco re-match!