The beautiful Carmalite Hotel in city centre of Aberdeen played host to our latest afternoon of fun corporate team building in the form of Pressure Zone! A group of twenty-one from Maersk were split into three teams of seven to battle it out for the illustrious Team Challenge Company Winner's Trophy. They would take on a number of high energy, risk / reward challenges in order to win the much sought after fun money! Teams 'Ties Too Short', 'Bumped' and 'Moobs and Nuts' all vowed to handle the pressure and be top dogs! The day kicked off in fine style with a fan favourite - Flop It. Some exquisite wrist action was on show as everyone gave it their all, both in practice and competition. Nicola found it tough as she managed to propel the ball straight into the backboard. A few near misses and successes later we had given out our first few hundred pounds of fun money.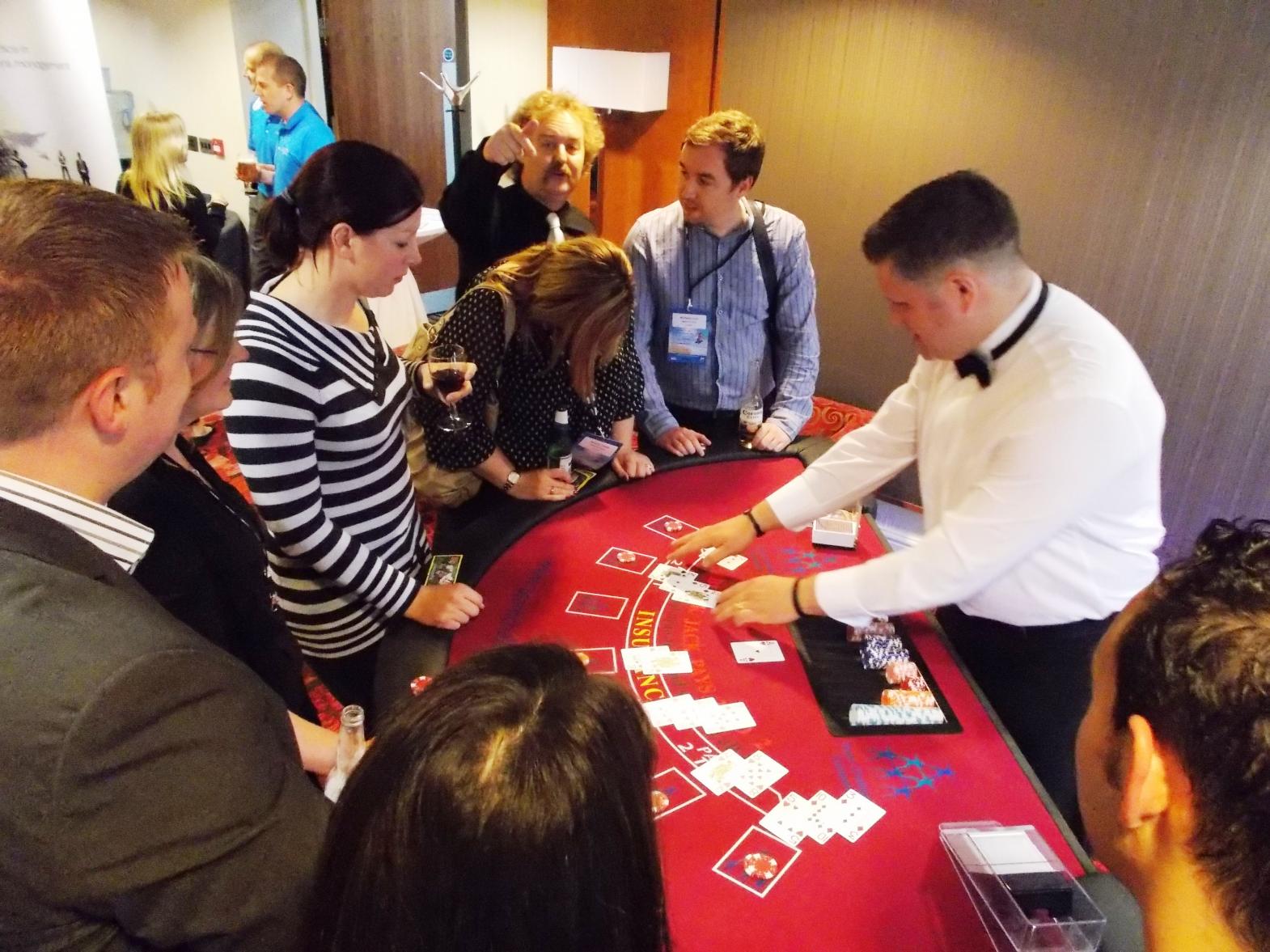 Team 'Ties Too Short' was off to a flyer and set out as early front runners despite Bruce managing to clear the massive Pressure Zone wall all together. 'Moobs and Nuts' also made a promising start. 'Bumped' tried to make a statement on the Step Up and did so emphatically. Some beautiful balancing skills on show. The Descent was mastered quickly by all as the three teams went for the big bucks in the bonus rounds early on. 'Moobs and Nuts' were making a statement as they cranked up the heat on their rivals with a fantastic performance on the Hurdle. 'Bumped' were left chasing the pack as they struggled badly on the Landing Strip. Paul was fantastic in the practice for Bounce and In but couldn't deliver when it mattered. Team 'Ties Too Short' also hurdled their way to the top with a great outing in the mask. In the bonus rounds Natalie crumbled under the pressure and skewed her big chance on the Drop Zone and perhaps her team's chance of glory. Karen also tried her damnedest to drag her team out in front but was horrified to see her attempt miss. No luck this time. Emma was also close to a cash windfall but the shot was too fast paced.
A fast paced frenetic finale on Tier Drop paid out big for most teams as they immersed themselves in going for the top prize. A fantastic last round with great atmosphere. After all was said and done, the Wooden Spoon went to 'Dumped' - unlucky folks! A surprise in second place was Team 'Tied Too Short' who just missed out on top spot. But the big winners were 'Moobs and Nuts' who raked in a massive £4000 throughout the day. Congratulations to them. A fantastic afternoon and we do hope to see you all again very soon!