Happy New Year was our greeting to the guests at the magnificent Thainstone House Hotel on 1st January 2014 as we took to the grounds for some Outdoor Country Pursuits. With groups arriving throughout the afternoon, our team provided tutorials on the Laser Clay Pigeon Shooting before a set of practice shots before going for glory in a just-for-fun score check. As the afternoon wore on it seemed that each group became more and more competitive, some even splitting into teams to go head to head! With our best individual score an impressive 17 out of 20 clays it was clear that we had some experienced shooters on our hands!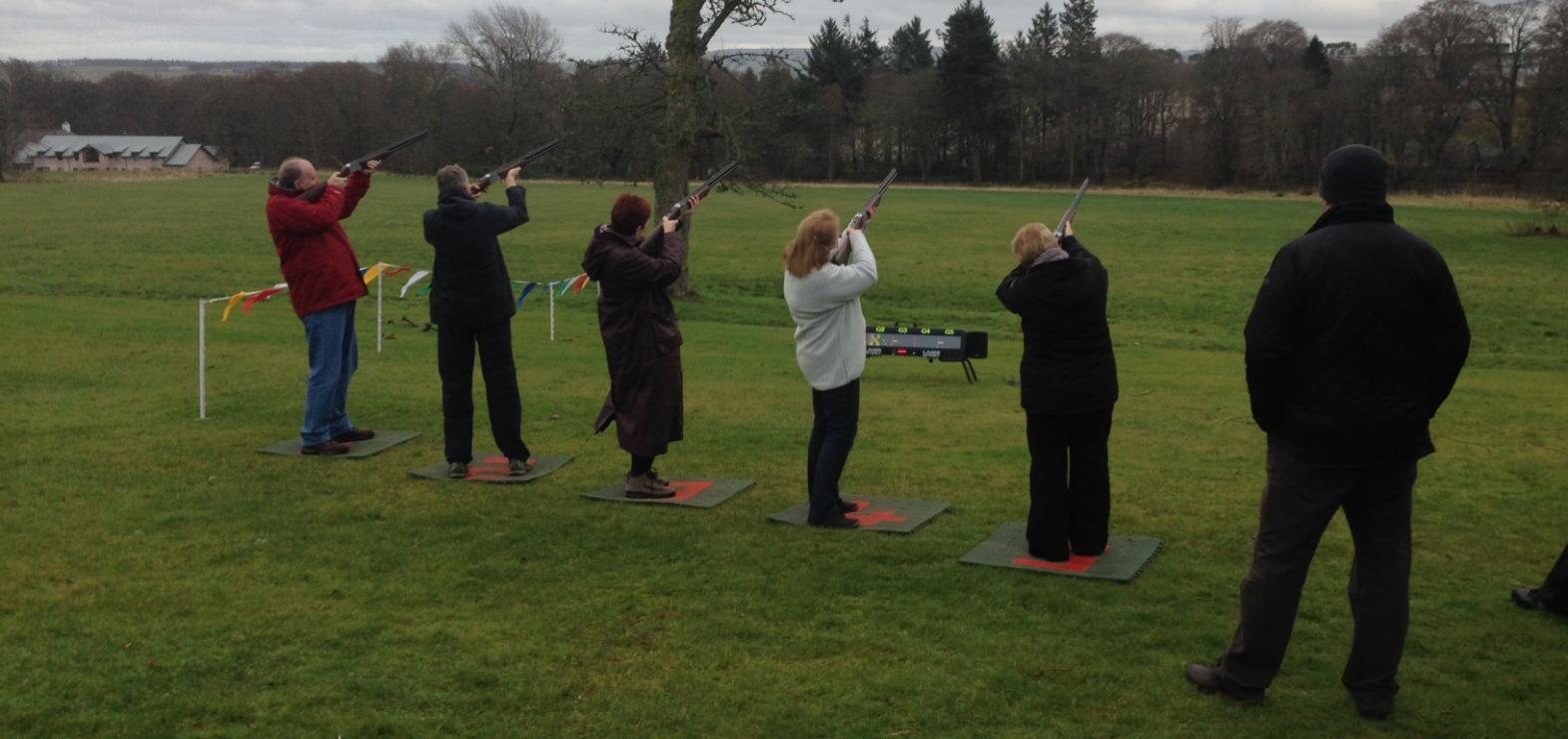 As we concluded our Country Pursuits afternoon it was straight inside to prepare for the Evening Entertainment that lay ahead for our guests in the form of their Murder Mystery Corporate Dining Experience. With a drinks reception in the gallery there was tension in the air as we all waited for the 'whodunnit' to begin, and as Lady Haaze burst into the room with a cry it was clear that the night was sure to be a dramatic one. After an introductory performance it was time to enjoy the sumptuous three course dinner, the perfect opportunity to interrogate the suspects in turn as each table made an attempt to be the one to take home the Team Challenge Company Winners' Trophy.
At the end of dinner there was a little time for the teams to gather their thoughts and submit their answer sheets before the murderer revealed himself! We were treated to eight wonderful therories, each more outlandish than the other,with the most ridiculous going to The Seven Sleuths with their wild accusations of poison and gutting! In the end there could be only one winner and the deserving champions were the Fifers who were the closest to the truth with the correct murderer and means, meaning they took home the Winners' Trophy and the applause of the rest of the teams. It was a pleasure to play such a big part in the New Year of the guests of Thainstone House Hotel, and we very much look forward to our next visit.