We had sunshine and showers at the first of the annual Technip Corporate Family Fun Day, however, the weather certainly did not stop the adults and children from having a fantastic, fun filled day at the lovely Ardoe House Hotel. Crowds gathered inside and out to enjoy their afternoon of inflatable fun, mini quad bikes and laser clays, to name but a few.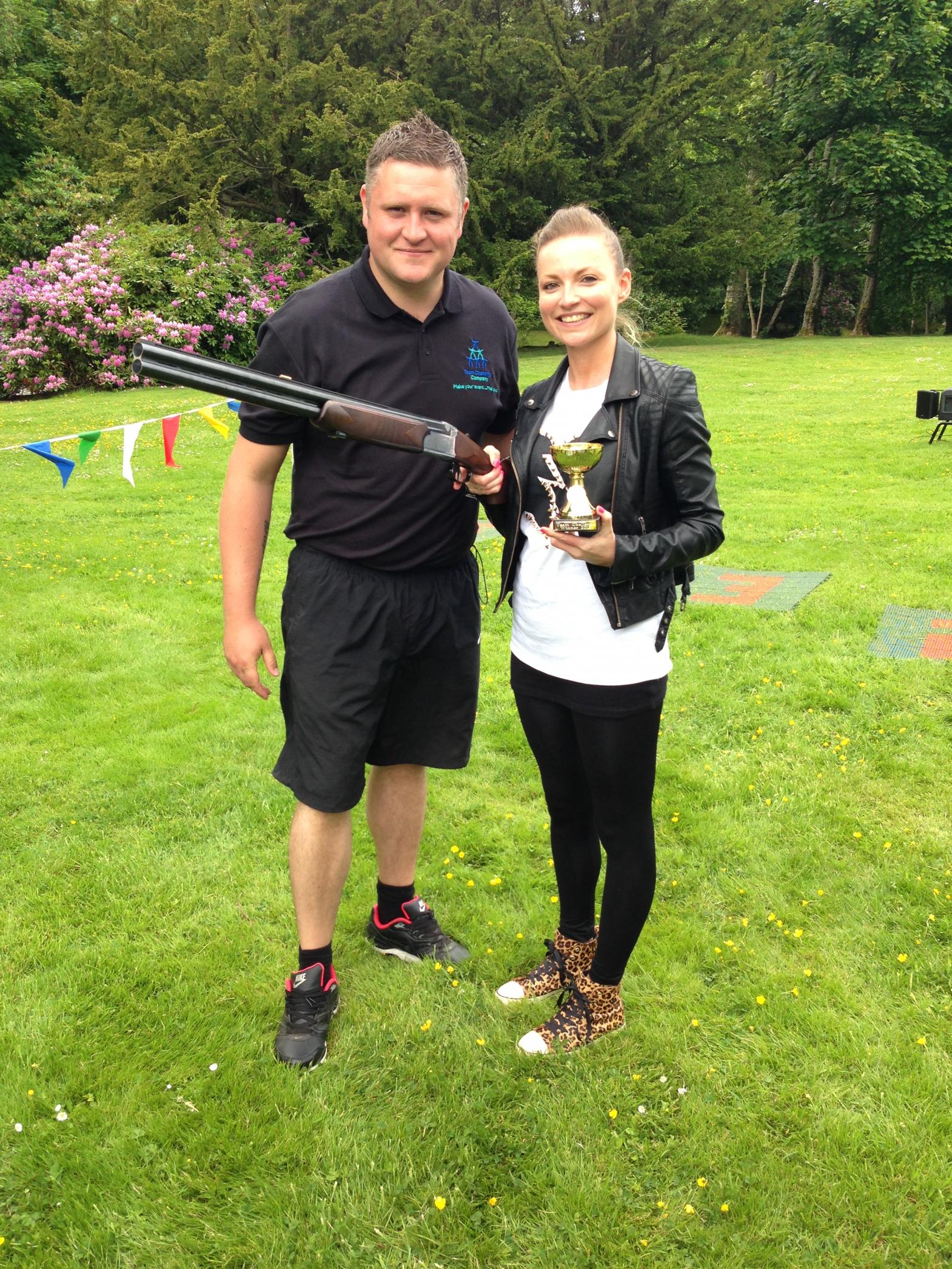 The Corporate Family Fun Day inflatable's was enjoyed by adults and children, with many of the children jumping at the chance to fight it out with their parents on the Gladiator Duel - very entertaining to watch! The younger kiddies certainly didn't miss out as they had lots of fun on the Supersize Bouncy Castle, Ball Pool and Giant Circus Slide. The Bucking Bronco was also a popular activity amongst the adults and children with many of them competing to see who could stay on the longest; the kids definitely came out on top, beating the adults nearly every time. Hang your head in shame Scott Campbell!
Throughout the Corporate Family Fun Day the anticipation was building over the course of the day in the run up to our laser clays and archery competition with queues building at both stations. Many had spent time practicing on each activity, however, Stephanie was a clear winner on the Laser Clay Pigeon Shooting, bringing it home for the girls - fabulous work Stephanie! The Corporate Family Fun Day was enjoyed by all who attended and Stephanie's hard work and organising certainly paid off! We look forward to seeing you all again at the Halloween Evening in November.