Nucleus were at the DoubleTree hotel for their team building event in Edinburgh Executive Quiz Night where eight teams competed for the coveted Team Challenge Company Winner's Trophy. The night started in hilarity when the teams were given thirty seconds to come up with the best team name.
Quiz in your face and the Quizlamic Extremists were crowd pleasers but it was the Naked Rooftop Ramblers that stole the first thirty points of the night. The first round of the night was Guess Who and there were some very convincing celebrity lookalikes in the audience. For bonus points the teams selected their best doppelganger to be judged by the audience. Next up was the Landmarks round and it was clear that some teams need to brush up on their geography skills (Quiz in your Pants we're talking about you!)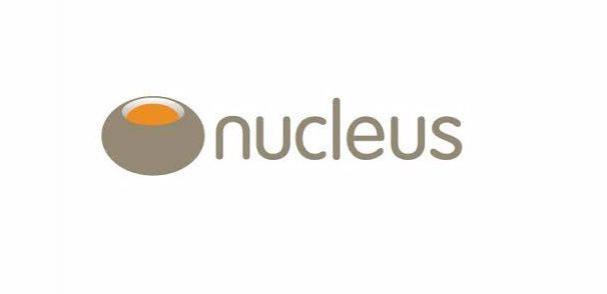 At the halfway point, the team in the lead was ironically And In Last Place with over 400 points. There was a comfortable gap between them and the QuizTesticles. Lagging behind in 8th place was Quiz in your Pants with just 260 points. Coming into the second half there was still time to make up those all important points.
Next up was the Nucleus round where the teams had to spot their colleagues in a variety of photos. Much hilarity ensued with these pictures taken from various nights out. We had a bonus round in which the longest serving employee from each team had to do some one handed push-ups. Needless to say there were many failed attempts before the winners from Quiz in your Face and Quizlamic Extremists were crowned, each gaining thirty points for their teams. Next up was the movie quotes round with bonus points up for grabs for the best movie impression. Some were good, some were bad, and some were outstanding; some employees have missed a career in acting.

After the final was round complete the scores were tallied up. Coming in last place and going home with the well deserved wooden spoon were Quiz in your Pants with 510 points. In 7th place were the Naked Rooftop Ramblers, followed by Spot the Ball, Quizlamic Extremists, Quiz testicles, and And in Last Place. Just missing out on the top prize by 10 points was Quiz Akabusi; Quiz in your Face taking home the trophy with a staggering 810 points. Following the quiz there was a disco night; the company danced away their competitive energy listening to good old 80s dance tunes. After repeated shouts of "one more song," it was sadly time to say goodbye to Nucleus at the end of a fantastic night. Thank you to Sarah for all her help arranging this fantastic event! See you all very soon!