What a beautiful sunny day to welcome the agents from BSkyB Dunfermline to the lovely Forresters Park Golf Club. The group from the Dunfermline centre were in for a treat as they were welcomed into the suite for Indoor Team Building Activities in the form of the Pressure Zone. Some members from each team were taken away to form a lucky no 7 team aptly named the Misfits. The other teams named themselves Lornas Bears, Mary's marvelles, the Headteachers, Caped Crusaders, Hole in One and Brionnys Bells.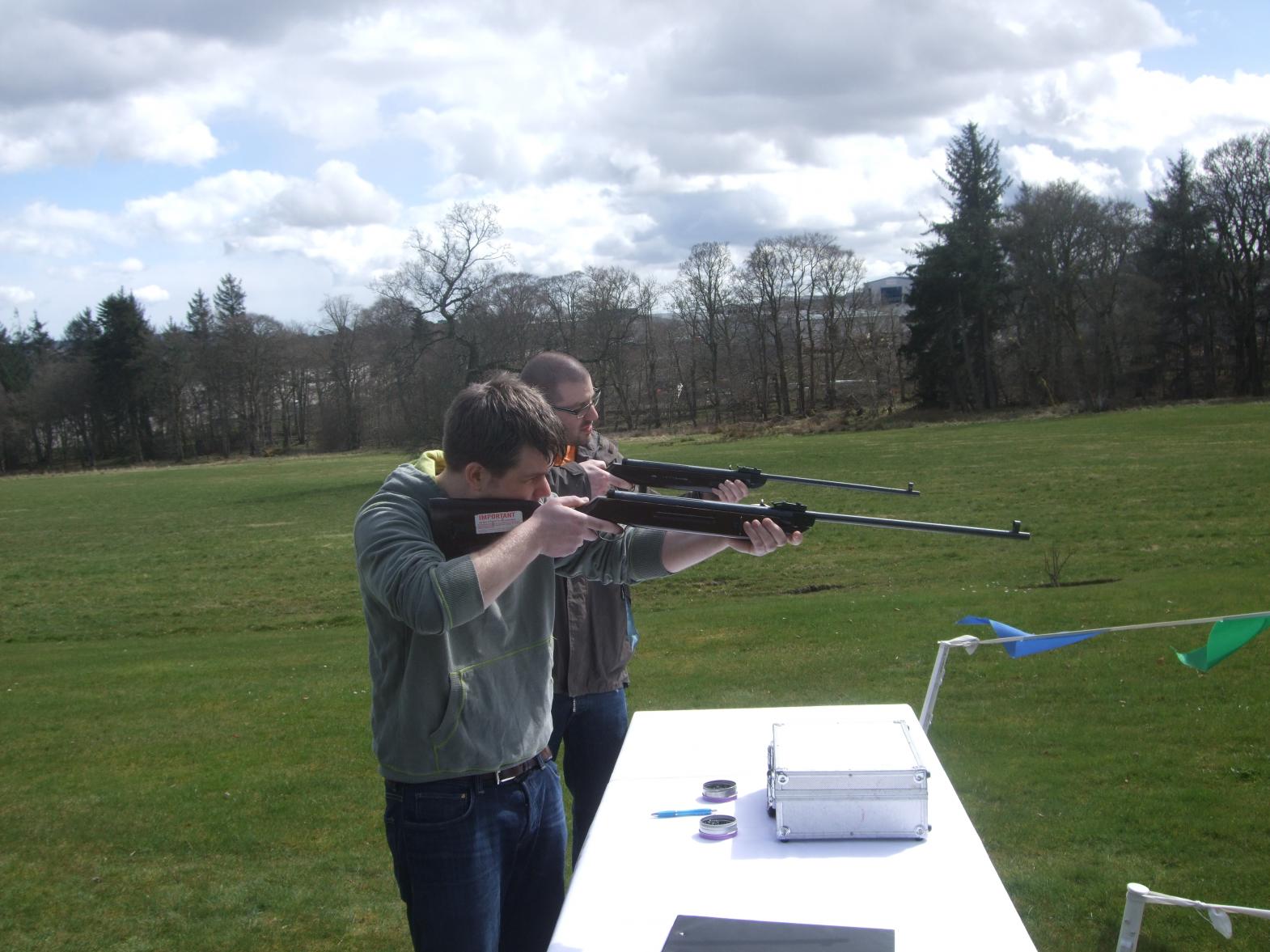 The teams started off the morning with an ice breaker Helium Stick. All of the teams struggled with this challenge with many people not listening to the palms down rule. For a first time no teams were able to get the stick down to the ground with some believing it was a trick...... And it wasn't. Sadly no teams won the bonus life card but on a happier note it was time to start the Pressure Zone challenges. The teams split up and headed off to a different challenge. Cheers filled the room as the teams were successful during the practise rounds. When it came to the time for the money to be won it was clear the pressure had got to everyone. All but the headmasters who were semi professional on the hurdle.
As time went on the lives started to dwindle and the money won became less and less. Index proved to be the hardest challenge of them all with most lives being lost all of the time. It was clear some peoples talents lay only in particular challenges and wasn't good in others. Joey Essex was great at Index and the team would of went away penniless without him. The consensus for Brionnys Bells was not good on all challenges apart from Hurdle even step up where the gracefulness could of came in handy. On descent Mary's Marvell's excelled and received lots of bonus cash. For the finale challenge of Tier Drop only Headmasters, Caped Crusaders and Mary's Bears were successful in winning extra money. It was sadly the end of the day and the scores were to be revealed in last place taking home the wooden spoon was Brionnys Bells. In 6th place was Hole in One followed by Caped Crusaders in 5th, 4th place went to Misfits, Headmasters were in 3rd place and Marys Marvell's was in 2nd, leaving Lorna's Bears to come out on top and take home the Team Challenge Company Trophy. Thank you to Mark and Ruth for organising the great day, we hope you all had a great afternoon.