The day had come when Team Challenge Company met with a fun and energetic group from Mercedes-Benz. The breath-taking Sculpture Gallery Suite on the Woburn Estates played host to our evening of entertainment which took place in the form of our exciting and (in this case slightly ridiculous) Interactive Quiz Night!
As our guests walked into the suite via the entrance lined with some beautiful AMG range Mercedes-Benz they were prompted to the BBQ area where they were served the finest of buffet dinners.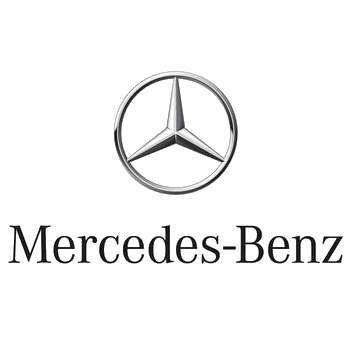 As we proceeded with the evening's entertainment our guests were up on their feet during our Vegas themed Higher or Lower round. It was team Roaring Flames who managed to bag themselves points from this round... this was unfortunately NOT a sign of things to come! We moved on to an easy visual round to keep our guests in the swing of things as a few of our teams scored top marks in Guess Who. After the benchmark was set we dived into one of the more challenging rounds... Balloon Tower. Our teams were given a time limit and a pack of balloons with the instructions "Go big or go home." It was team Quizzy Rascles who made the most out of the round reaching a whopping 76Inches and taking the most points. 6 Tiggers and The Pink Punters made their mark in Guess the Landmark only having 1 wrong answer each.
As the evening went on The Green Beasts and 5Alive started their bid for victory with a few good rounds back to back. Team Mascot round was the stand out round of the evening. Our teams were given a box of clothes and props and told to create a mascot fit for Mercedes-Benz! The ideas were almost as ridiculous as you could imagine. From sexy call center drag queens to drunken hippy salesmen there wasn't a sensible mascot in sight however it was the Simply Stunning team who ran away with top marks after creating the sexy, cross dressing, call center manager. Hilarious!
As the evening drew to a close the final round loomed. Two platforms sat at the top of the room in all their glory and our guests had to build a bridge out of paper and straws that would span the gap and support the weight of our remote control car. With the success rate at 4 teams out of 8 the scores were dangerously close at the top of the table. In 8th place with 530 points it was Roaring Flames who took home the infamous wooden spoon! In 7th place with 550 points it was 5 Alive; 6th place with 570 points was Simply Stunning; 5th place with 660 points was Pink Punters; 4th place with 710 points was 7th Heaven; 3rd place with 720 points was Quizzy Rascles 2nd place with 765 points was 6 Tiggers. And our winners of the night, taking home the famous Team Challenge Company Trophy with 770 points, was the Green Beasts!
The fabulous Woburn Sculpture Gallery, sitting resplendent within the grounds of the Woburn Estate, had provide the most perfect of settings for this fun-filled and unforgettable night of evening entertainment. This unique and enchanting venue has so much to offer for such a wide range of corporate events, with the Sculpture Gallery certainly a magical setting for this most memorable of evenings. A huge thank you must go to to Donna and James for organising such a successful and fun night, and we hope to be seeing you all again in the not too distant future.