Team Challenge Company had the great pleasure of delivering a fantastic and fun-filled afternoon of team building for a brilliant team from Prudential, as they took to the sun-drenched streets of Edinburgh to compete in our incredibly popular GPS Interactive Treasure Hunt event.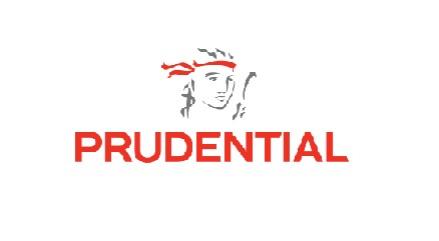 There was definitely a sense of nervous anticipation in the room as our guests came back from an afternoon conference to be briefed on their activity, but any pre-match nerves were quickly washed away as the 4 teams were handed their tablets and they headed out the doors (most of them in a sprint!) to start their city adventure. Their mission was to find as many GPS checkpoints as possible located around the city, and complete the mix of challenging, tricky, engaging and entertaining team tasks as they do so.
Back at HQ, we had a stream of fantastic answers, ingenious photos and hilarious videos flooding in to us as the teams flew through the checkpoints – our bespoke Prudential Checkpoints saw short video clips built into the treasure trail itself, as teams were presented with short video clips from their colleagues, tasking them to earn bonus points throughout the afternoon...with some questions proving a little more difficult than others! Then there was of course some of our more intriguing tasks to complete… from how many push-ups can be completed in 10 seconds through to an incredible re-enactment of the Fresh Prince of Bel-Air theme tune… all I can say is wow!
Before long it was 8.30pm, and the teams began to trickle into the private Vault Dining Room at Amarones on George Street, the final checkpoint for today's GPS Treasure Hunt. They all arrived in a buzz from the entertainment that had gone before them, though we were not done yet, and as the group prepared for a fantastic dinner, our crew whipped up a storm by presenting the 'highlights' from each of the teams as they had trekked across Edinburgh that day, showing of a selection of photos and videos from the trail. This went down to rapturous applause, massive laughter and huge cheers as one by one the teams were picked out… and made a bit of fun of! The highlight had to be the King of the Swingers challenge...'One More Time...'
It was then time for what we had all been waiting for – to find out which team would be crowned champions! But first, we had the Wooden Spoon presentation, which went to Team Random with a final score of 1155 points! In 3rd position, with 1285 points was the capital Crushers, whilst The A-Team just missed out on top spot with 1420 points. But in the end, the much-coveted Team Challenge Company Winner's Trophy went to the top-notch High and Dry Team, with a huge score of 1499 points – SENSATIONAL!
All in all, a fantastic afternoon of team building had been enjoyed the entire Prudential team, and our GPS Interactive Treasure Hunt and proved a big success! A massive shout out and thank you must go to Karen and Nadia for all their efforts in organising such a brilliant afternoon – well done to you both. We very much hope the entire Prudential team enjoy flicking through all the photos and videos from the day – hope these bring back some great memories, and very much hope to see you all again soon for the re-match!