This Friday brought us the great pleasure of delivering a fantastic and fun-filled afternoon of team building for a brilliant team from Royal London, as they took to the sunny (at least for a short while!) streets of Edinburgh to compete in our ever-popular GPS Interactive Treasure Hunt event.
There was definitely a sense of nervous anticipation as our guests arrived to the Garden Terrace at The Place, unsure and unaware of what lay ahead. Following a fun team briefing, any pre-match nerves were quickly settled as our group split into 12 teams, gathered their iPads, and headed into the city streets for a hilarious adventure!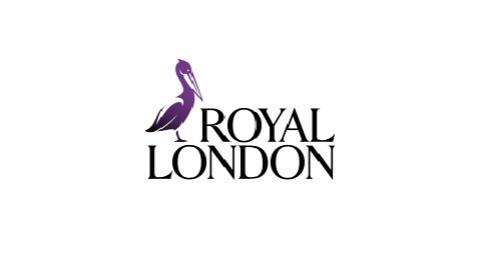 Their mission was to find as many GPS checkpoints as possible located around the city, and complete the mix of challenging, tricky, engaging and entertaining team tasks as they do so. Back at HQ, we had a stream of fantastic answers, ingenious photos and hilarious videos flooding in to us as the teams flew through the checkpoints –at first many photo and video submissions were cautious, some might even say timid. But as the competitive spirit took hold, our teams began to get really creative, some of it even spilled over into what can only be described as pure genius the like of which may never be witnessed again!
From Animal Impressions to Rocky Montage's, and from slick dance moves to some incredible re-enactments of the Fresh Prince of Bel-Air theme tune…not even the torrential rain and thunder and lightning that quickly flooded Edinburgh could dampen the spirts of the Royal London Team. Before long it was 4.30pm, and the teams began to trickle back on the Garden Terrace at The Place, many soaked to the bone, desperate for a refreshment – and of course to find out which team would walk away Royal London GPS Treasure Hunt Champions.
The buzz was electric, and before a wonderful BBQ dinner was served, our crew whipped up a storm by presenting the 'highlights' from each of the teams as they had trekked across Edinburgh that day, showing of a selection of photos and videos from the trail. This went down to rapturous applause, massive laughter and huge cheers as one by one the teams were picked out… and made a bit of fun of! The teams waited anxiously on the trophy presentation, but first, we had the Wooden Spoon - which went to Starky's Storm Squad (little surprise there!) with a score of 845 points!
One by one the teams were called out and cheered for their efforts, until we reached the top 3! In 3rd position, with 1340 points was the 6 Shades of Purple Team, whilst Oceans 11 just missed out on top spot with 1460 points. But in the end, the much-coveted Team Challenge Company Winner's Trophy went to the top-notch Collabor8 Team, with a huge score of 1490 points – SENSATIONAL! All in all, a fantastic afternoon of team building had been enjoyed the entire Royal London team, and our GPS Interactive Treasure Hunt and proved a big success!
A massive shout out and thank you must go to Andrew and Veronica for all their efforts in organising such a brilliant afternoon – well done to you both. We very much hope the entire Royal London team enjoy flicking through all the photos and videos from the day – hope these bring back some great memories, and very much hope to see you all again soon for the re-match!