Kempton Park Racecourse was the thrilling venue for our team building, Highland Games event for the team at Grant Thornton. It was an opportunity for fun, laughs and the sharing of Scottish culture with our brothers from down south. 'See You Jimmy' was a crowd pleaser as always but it was West 1 and 3 who showed real potential for racing around with wheel barrels filled with balls. It seemed very concerning how good Prime 2 and 3 were with a hatchet in our Axe Throwing activity but it definitely left the other teams in awe. Caber Tossing came very natural to our teams you would have thought they had some Scots blood in them but it was F.S 1 who stood up above all else and landed more than a few perfect scores.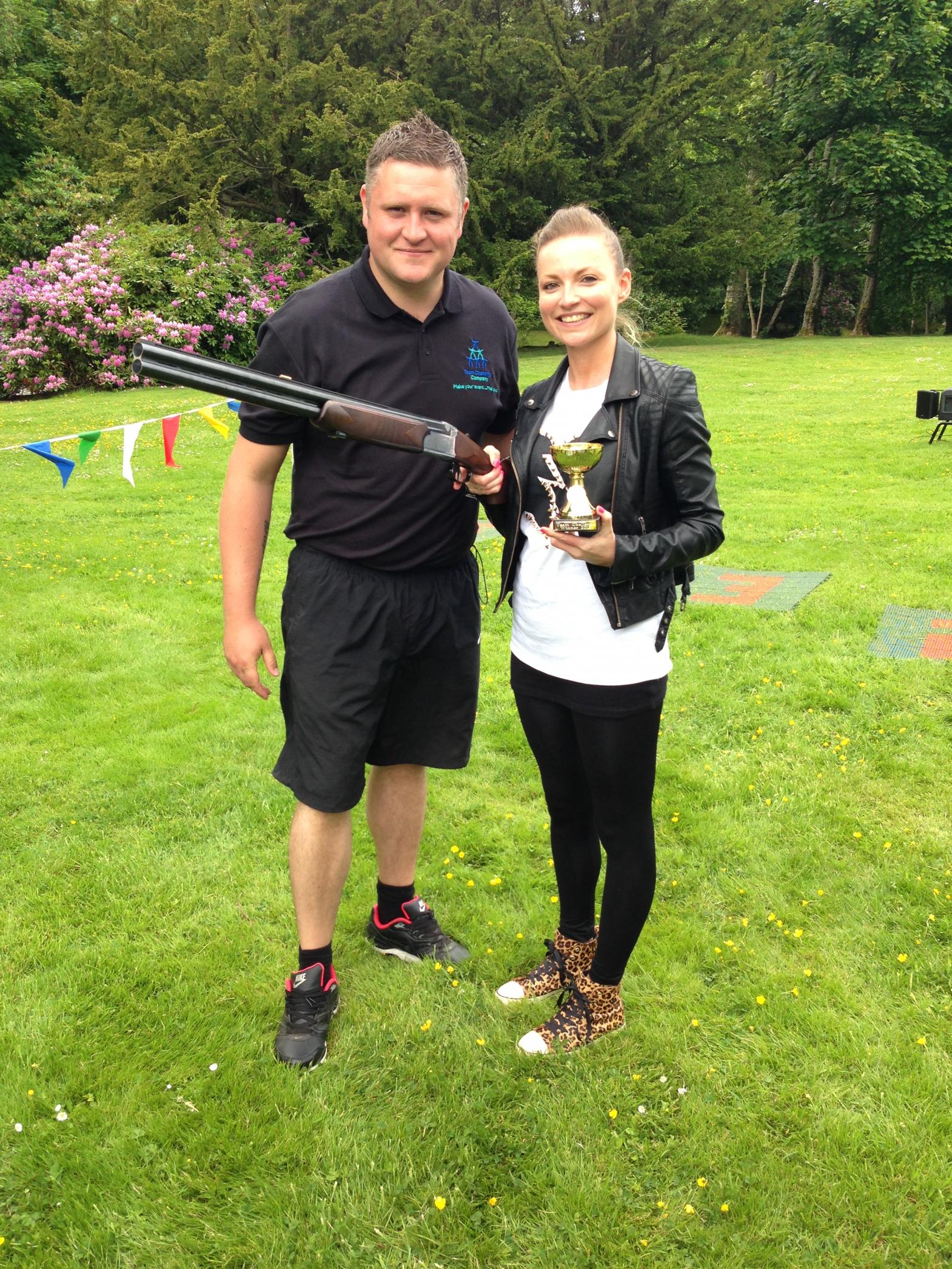 Archery was where P.S.A 2 showed their real skills with their team made up of ex- Olympic athletes apparently, striking yellow more than once! The Haggis Roll caused some sour looking faces when the teams found out what a haggis actually was, but it didn't stop them rolling it like champions especially West 4 who couldn't care less about what it was made from... they were just in it for the points! The great pass time of Golf left some teams stumped in our Chip Shot competition which F.S 4 took more as trials for the European Ryder Cup team!!! Some amazing chipping which gave them some extra points on the board. There were some beautiful hairstyles to be found over on the Welly Throw along with some world class throws! But in the end it was F.S 1 that showed the most promise and got the win. Laser Clay Pigeon Shotting was probably the most difficult task for our teams as some of the participants struggled to hit it even once but this wasn't the case for Prime 4 who got the full points which they needed late into the competition.
In the end the competition came down to a Tug of War Finale between the top 4 teams which were West 3 and 4, Prime 3 and P.S.A 2, in no particular order, after the two semi finals it was P.S.A 2 and West 4 competing for the trophy but of course there can be only one winner! Taking the Wooden Spoon home in 5th place was Prime 4!!! In 4th place was Prime 3, 3rd was West 3 and in 2nd was West 4. Of course that means in 1st place taking away the fantastic Team Challenge Company Winner's Trophy was P.S.A 2! What a fantastic day had by all!